Dubliners are embracing yoga for its health benefits, and now it seems there is a yoga class to suit every taste. Whether you prefer power vinyasa or the meditative quality of yin yoga, this city offers all variations to better your mind and help you stretch out tight muscles.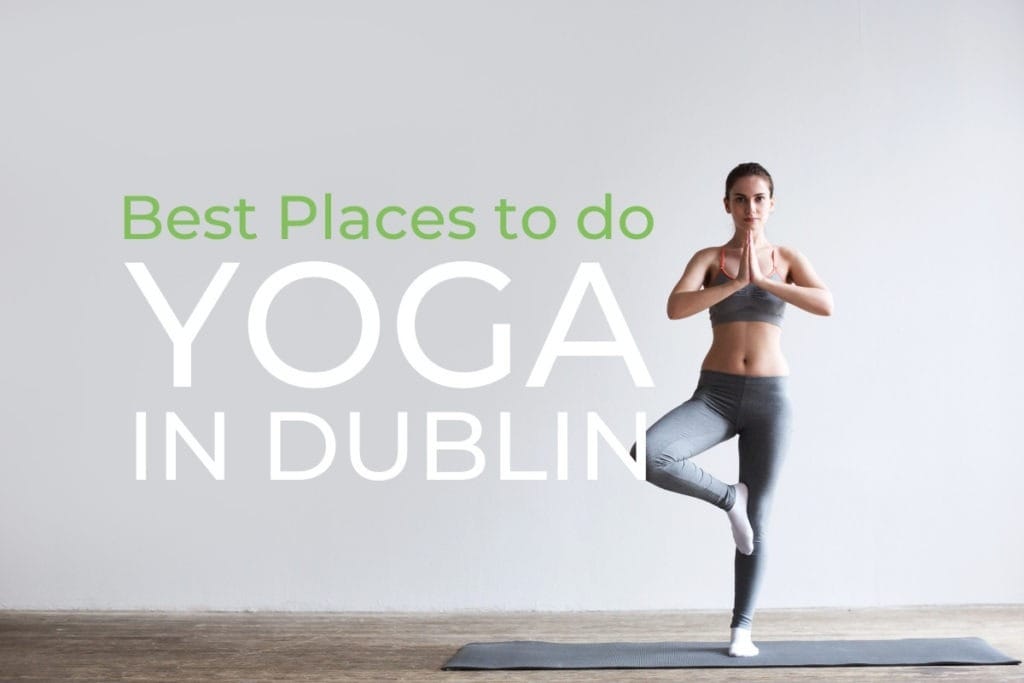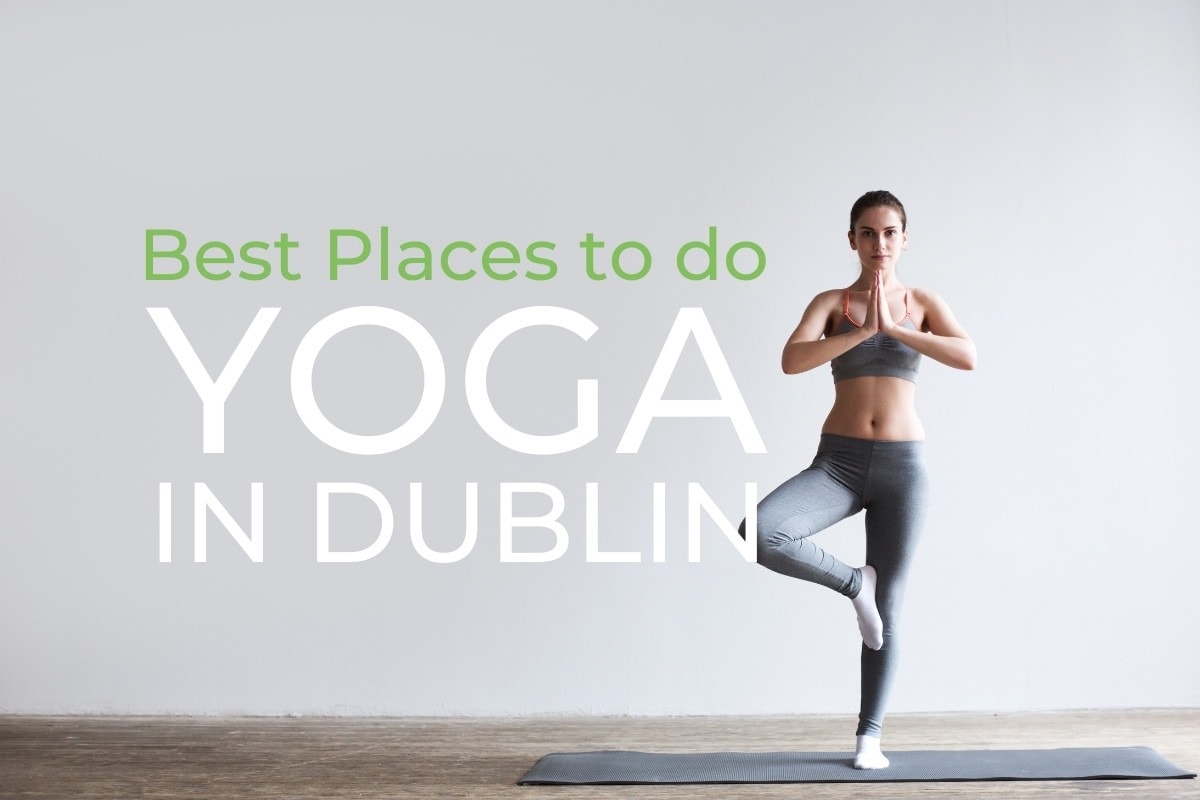 If you're thinking about trying yoga for the first time or are looking for a new studio to attend, here are some of the best yoga studios in Dublin.
Here's a list of eight top-notch studios that offer everything from yin yoga to power vinyasa flow classes, in-studio and outdoor workshops, workshops outside the studio, and much more. Start your search here!
Healing Yoga, Dún Laoghaire
Focusing on personal healing, family wellbeing, and daily practice, Healing Yoga is among Dublin's top yoga studios. Their beginner classes are a great place to start if you're new to yoga, and their specialty workshops—including the Embodied Wellbeing Workshop Series—are great for experienced yogis who want to deepen their practice. The studio is tucked away in the Monkstown Therapy Centre, but once you find it, you'll feel right at home. Drop in tester classes cost €12
Monkstown Therapy Centre in Dún Laoghaire
The Elbow Room, Stoneybatter
If you're looking for a serious yoga experience, look no further than The Elbow Room. This offbeat yoga studio is located in a charming old building converted into a haven of peace and positivity. No matter what style of yoga you're into, you can find a class at The Elbow Room. Services for yoga include Hatha, Mindfulness & Meditation, Yin, Prenatal (pregnancy yoga), Iyengar, Kundalini, Dynamic Flow, and Vinyasa, to name a few. It's all here. The restorative classes, yin or meditative yoga are great for those looking to relax and restore rather than build strength and flexibility. Visit The Elbow Room, where space is unpretentious and unlimited for those who are truly there for their own reasons.
The Elbow Room is offering virtual classes via Zoom at the moment so there's no reason not to try.
32 North Brunswick Street, Stoneybatter
Dublin Buddhist Centre Yoga Classes
The Dublin Buddhist Centre is one of Ireland's longest established meditation centres. The Centre offers various kinds of meditation classes and meditation sessions, but its yoga classes are a must for any beginner or intermediate yogi. The style of yoga is predominantly Iyengar. You'll get a great range of poses for every muscle group and an insight into what it means to be at peace with your physical body. If you want to better manage your emotions, focus on your health or strengthen your core, yoga is an essential part of everyday life.
Beginners are welcome to join any of these yoga classes.
All events are now online.
Liberty Corner, Unit 5, James Joyce Street
Yoga Dublin – Four locations
This studio has a dedicated team of instructors, all with years of experience, that can help you find exactly what style suits you. As one of Ireland's most popular classes, power vinyasa is a fast-paced class to get your blood pumping. In addition to its many regular drop-in classes, Yoga Dublin also offers an array of workshops led by renowned yoga teachers from around Europe.
Offering Ashtanga, Gentle Yoga, Power Flow, and even Pilates, there's something for everyone in Yoga Dublin. And with three South Dublin locations, you're never too far from a class (as long as you're South of the Liffey, that is). Note that in 2021, all classes have been taken online but you can get a 5-class online pass for €40. A bargain.
Regardless of your skill level, there are classes for any stage of the yoga journey in Yoga Dublin.
Rangelagh, Dundrum, Rathmines and Online.
Yogahub Dublin
Yogahub is a warm and inviting studio that offers new and challenging yoga classes. Yoga classes will challenge your body while also opening it up and allowing it to breathe. Friendly instructors are always creative, attentive, and fun! Classes are suitable for all levels of experience – from beginner to guru. Yogahub is more than just a place – it's a lifestyle.
The yoga studios offer a variety of classes that give you the opportunity to connect with your body and breath, release stress and pain, and get in the zone.
The classes are well-structured with experienced teachers who might guide you through an asana, break it down and guide you in your own practice, or teach you a range of breathing techniques.
With 5 locations around the city, and classes for all levels (including Online Yoga Classes), there's something for everyone at Yogahub.
Classes are mostly Yin or Flow, with some Dynamic and Restorative Yoga on certain days.
There's also an online shop where you can get yoga equipment, should you need it.
Camden, Castleknock, Phibsboro, Blackrock, Swords
Ashtanga Yoga Shala Dublin
This Ashtanga yoga studio is dedicated to helping students develop a strong and balanced practice through traditional Mysore ashtanga yoga classes Customers talk about the warm and friendly environment and how clean the studio is. Currently offering in-person classes to fully vaccinated participants and online classes for everyone.
Check out the great beginner ashtanga courses and classes for an introduction to the world of ashtanga style yoga.
An Unlimited class pass cost €169 a month. There are up to 4 classes a day.
7 Upper Fitzwilliam Street
The Yoga Lounge, Raheny
The Yoga Lounge offers plenty to choose from in terms of classes
Morning Flow
Ashtanga Vinyasa
Vinyasa Flow Express
Hatha Yoga
Hot Core Flow
Hot Rocket Yoga
LIVE ONLINE Yoga Flow
Pilates
Pregnancy Yoga
Slow Yoga Flow Level 1
Yin / Restorative & Relaxation
Yogilates
Incorporating music and lights into the hot yoga classes without making things too hot to enjoy, creates a fun environment for everyone. Studio rooms are heated to 26-28 Degrees for Hot Yoga sessions.
415 Howth Rd, Clontarf East
Aerial Yoga Dublin
A new arrival on the yoga scene, the aerial form of this ancient practice is gaining in popularity.
The One Escape fitness club in Smithfield Market offers Anti-gravity (Aerial) yoga to people looking to take their yoga practice to the next level. By taking the practice off of the ground you can be more connected to your body and get deeper into poses without strain. Aerial yoga is the latest form of yoga to introduce a lighter and more fun approach to the ancient practice. Your body doesn't have to support itself so there is less pressure on your joints and muscles.
Smithfield Market
Little Bird
Coffee and Yoga at Little Bird on South Circular Road
The Little Bird cafe is a small, friendly café that offers an excellent selection of healthy food, including vegan and vegetarian options. It's also the perfect place to take your first steps into yoga practice. The classes are taught by experienced teachers who will guide you through each pose so that even if you have never tried yoga before, you can still enjoy yourself while learning new skills.
Classes offered include: Vinyasa Flow, Hatha, Yin, Iyengar, Restorative Yoga, Yoga for Seniors, and Breathwork. There are online and outdoor classes available.
Yoga Classes: Beginners & Intermediate
82 South Circular Road, Portobello, Dublin 8
Frequently Asked Questions
Where can I do yogalates in Dublin?
Two places where you can find regular yogalates classes in Dublin are Raw Gyms (2 Dublin locations) and Iconic Health Clubs.