It's a daunting task. But we're going to name Dublin's top chippers. Trying to find the best fish and chips in Dublin is like trying to find the best paella in Spain. Almost impossible to do, but great fun to try, so let's go! These chippers are worth a freezing trip across the Liffey. They give you that Pavlovian saliva hit from the tang of vinegar familiar to all fish and chips lovers.
Ireland's relationship with the humble chip was changed forever when an Italian immigrant Giuseppe Cervi accidentally stepped off a US-bound ship at Cobh Harbour, Cork. He was a few thousand miles from his destination, but he made the best of his time here. A century and a half later, let's see who carries his legacy.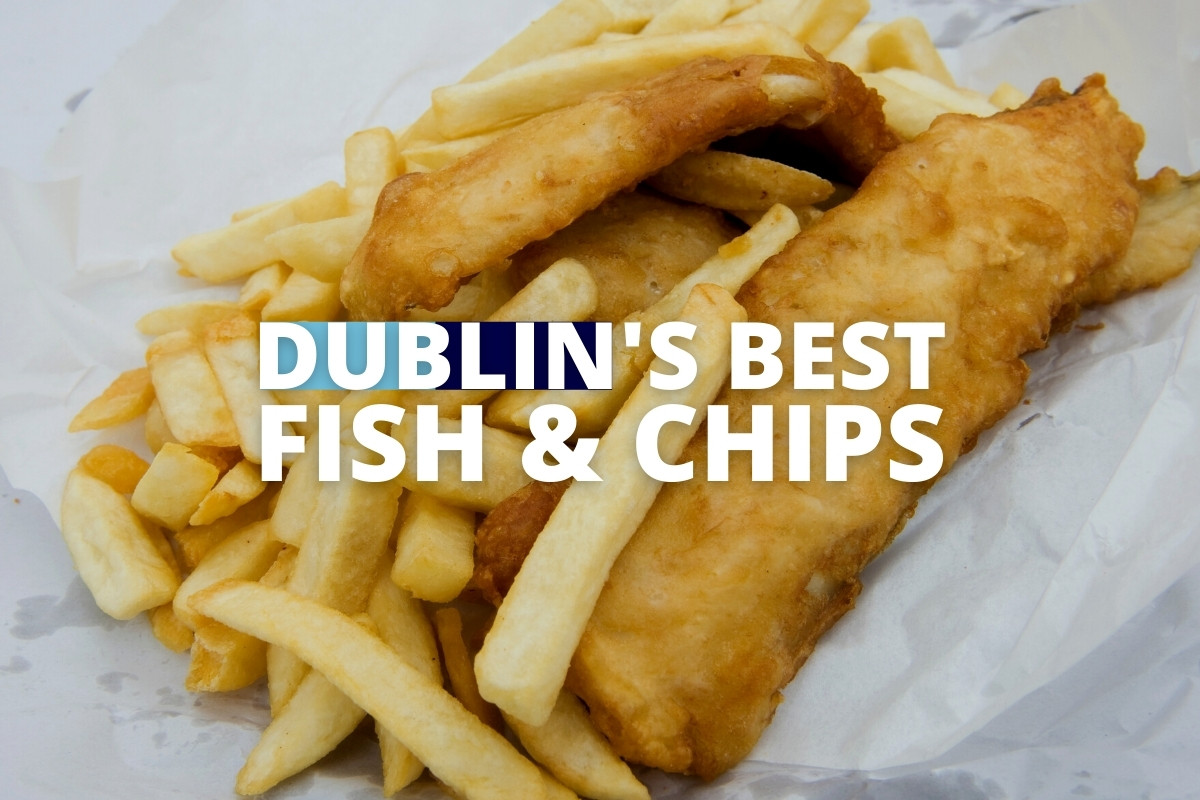 Note for our American cousins: Chips in Dublin are fries in the USA. Crisps in Dublin are chips in the USA. Clear?
Leo Burdock
2 Werburgh St, Christchurch Pl, D8
Popular spot Leo Burdock has thrived for over 100 years, and proudly holds the title of Dublin's oldest fish and chip shop. Even the most contrarian chipper fanatics would struggle to say a bad word about Burdocks. The staff is as friendly as you could ever get, and its reputation for delicious fresh fish and real chips speaks for itself.
Burdocks in Christchurch, like its siblings in Howth and Rathmines, is known for its huge portions of chips, with fish coated in bronze, crispy batter. However, Burdocks has something other restaurants lack: a great location. It fits snug right below one of the best pubs in Dublin, Lord Edward.
There is no better way to take a break between pints than scoffing fresh cod while standing on the street, before running back up to The Lord Edward's fireplace.
Fusco's Restaurant and Takeaway
27 Meath St, The Liberties, D8
Fusco's has been a stronghold of The Liberties since April 1963. It has soldiered on while Meath St and Francis St have become increasingly trendy, with bougie bars and cafes changing the face of one of Dublin's strongest communities.
The fish and chips here are as good as you'll find anywhere. The service is laid back and there's some hustle and bustle, it's popular for local kids getting takeaways. What makes it special is its atmosphere. A pre-flat screen TV plays whatever is on the terrestrial channels, and dull thumps drift down from boxing training on the second floor like an erratic subwoofer. The walls are decked out with pictures of a young – now 84 – Filippo Fusco's past life as a kickboxer.
Fusco's is many things: a cultural gem, a first-generation Italian chipper, and a great meal. They don't make them like this anymore.
Fish Shop
76 Benburb Street, Smithfield, D7
From its humble beginnings as Blackrock Market shed stall, to multiple Fish Shops on the Northside, "Fish Shop" lives up to its name. There's a bistro feel, with bar stools, wine, and humongous portions of lightly battered cod. They're not messing around either, portion sizes send "we're going to need a bigger plate" vibes.
There is a steep price, however, and at €16.95 for beer-battered cod, chips and tartare sauce, it's definitely aimed at a more niche market. Fish Shop is more of a place to have a drink while eating than to stumble into after a night out in Dublin.
Sorrento's Takeaway
10B Arbour Hill, Stonybatter, D7
Sorrento is on its way to becoming a cultural institution, and maybe it has already reached that status. Joni Mitchell, the famous American musician, once described herself as "I'm a painter. Always have been". The owner of Sorrento's seems to have a similar idea. He's running a chip shop that also makes (probably) the best gelato in Dublin, sometimes with extra options like Romanian sourdough.
Whatever his other intentions are (and I can't wait to find out!), truthfully, the fish is simply delicious. But the chips are made with love – think "best margarita in Italy" level. They're artisan-level chips. Prepare to wait a few extra minutes, but in return, get incredible crunchy yet fluffy chips with barely any oil. Hats off to this adventurer!
Beshoff Bros
12 Harbour Road, Howth, Co Dublin
Beshoff Bros has a more exclusive feel than many traditional chippers. You can find Beshoff Bros shops in the affluent areas north and south of Liffey. But the five restaurants and signature turquoise blue shopfronts are hosts to some dishes that go a bit beyond the simple "one and one" (fish and chips for anyone not versed in Dublin chipper language).
Beshoffs rode the gluten-free wave like many others. But the difference is they did it in style. Their gluten-free cod and chips can stand their own against any regular wheat-battered fish you can get in the city. The company prides itself on having the best quality and freshest fish.
Ivan Beshoff, the founder, lived to a healthy 104 years old. That's a testament to its quality!
Milano's Takeaway
92 Strand Road, Bray, Co Wicklow
Ok, so Milano's Takeaway isn't officially in Dublin. But since Bray is on the Dublin Area Rapid Transit (DART) line, we're going to cheat a bit. But you'll want to know about this place that offers monster portions at a fair price. Milano's dishes out chips as salty as the Irish sea, fish as fresh as the rising tide, and an outdoors atmosphere to match the two.
Google reviewer Liam describes it perfectly: "Excellent cod and chips, bring your appetite because they give you plenty". Trust Liam on this one!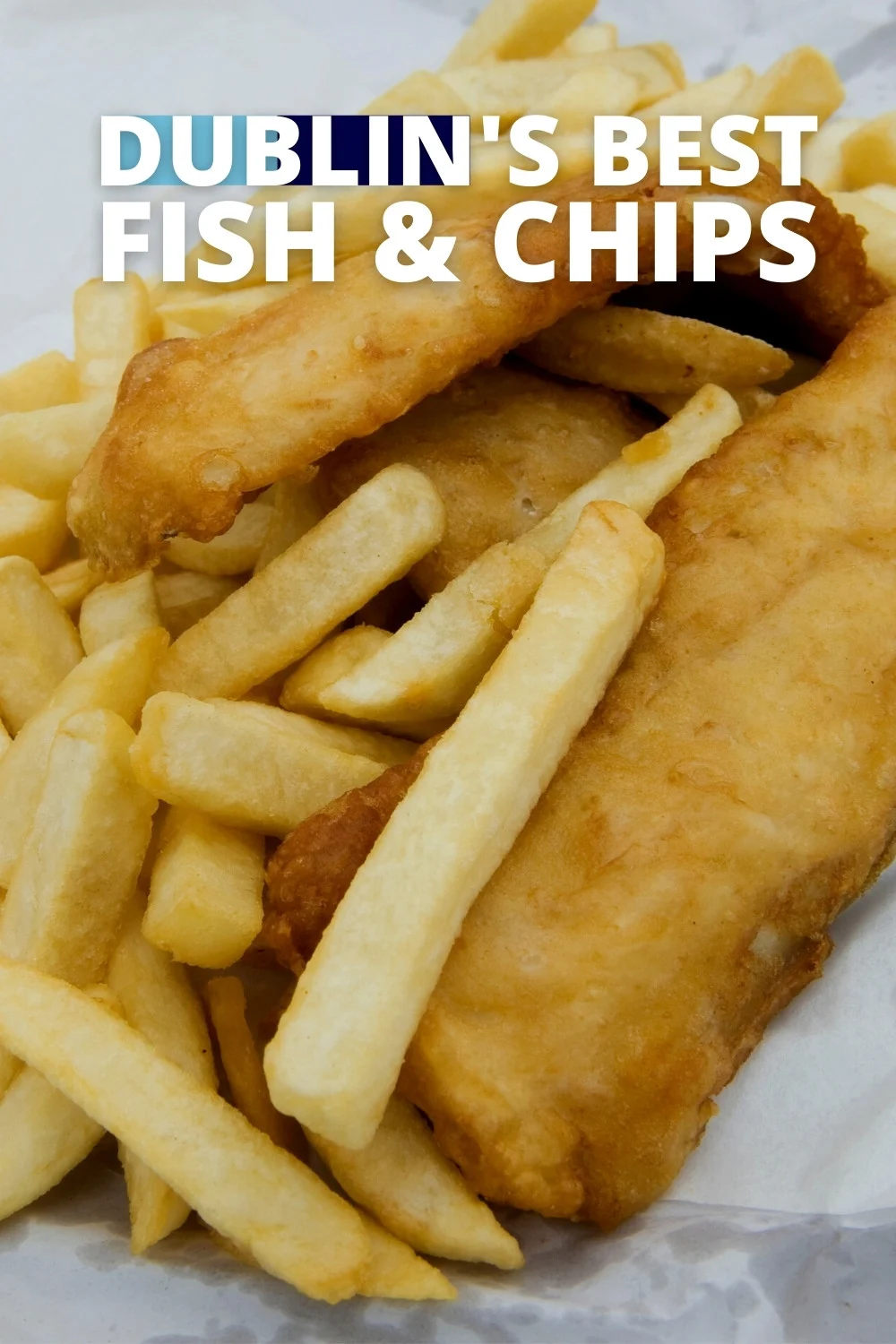 Dublin based food, travel, cultural and environmental writer; part-time biang biang noodle aficionado, cross country cyclist and dumpster diver