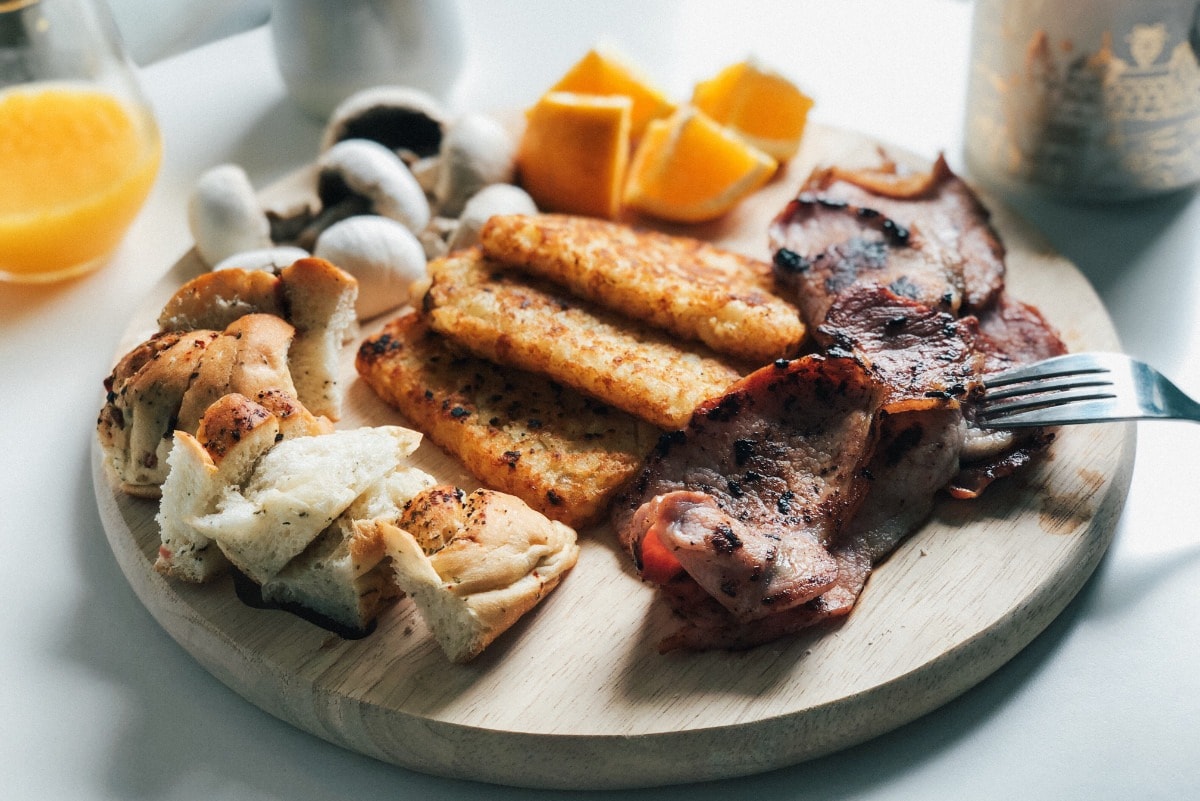 We've all grown up listening to the old adage that breakfast is the most important and rejuvenating meal of the day. For all the right reasons. While often people do dream of indulging in morning sumptuousness, they often wake up to an empty fridge or are perhaps too bored to even grab a bun on the way to work. Many end up skipping breakfast altogether.
In the last couple of years, Dublin has emerged not only to be a top European city in the world in terms of technology, business, and education, but also as a thriving hub of veritable breakfast brilliance.
These all-day breakfast places in the Irish capital let you chow down on whatever you fancy the most at any time of day.
1. Brother Hubbard
Where: North- Capel Street, Dublin 1/ South- Harrington Street, Dublin 8
Rate: 9/10
Voted as the Best Breakfast in Ireland by the Reader Travel Awards in 2018, this place is a mandatory go-to spot to add an extra ray of sunshine to your day. Increasingly popular for its all-day breakfast options, customers are spoilt for choice. With a focus on plant-based foods, and offering a tasty amalgamation of various cuisines, the restaurant offers a ridiculous variety. The Homemade granola pot, yoghurt, and compote to the oat-based bircher bowl are winners.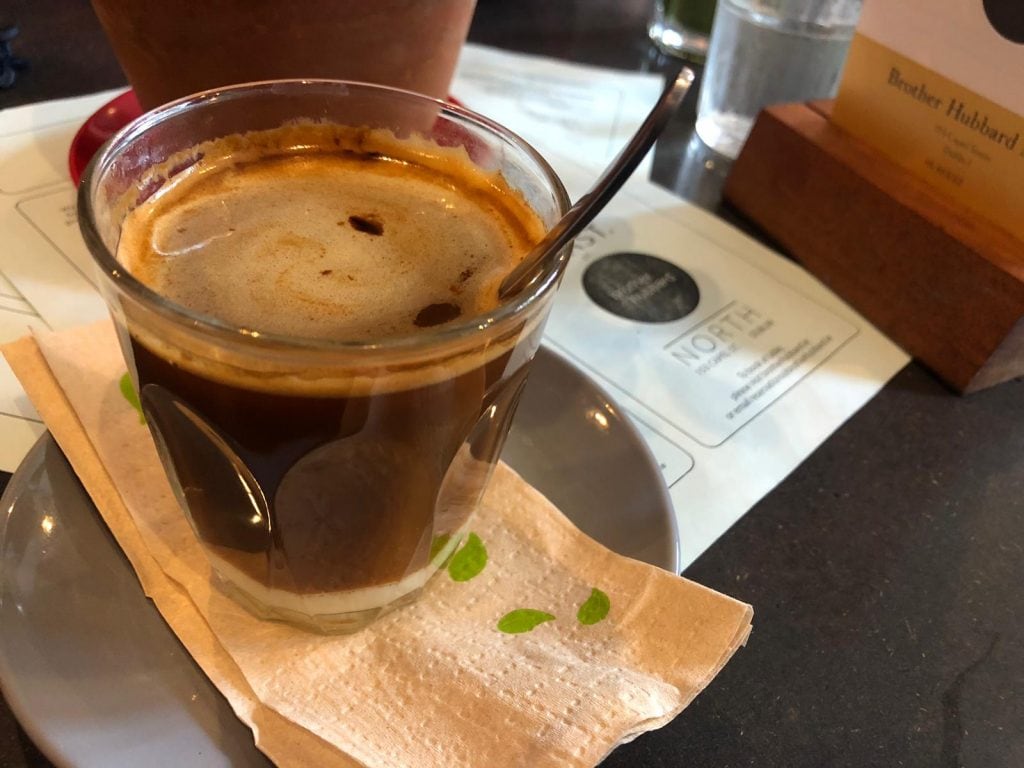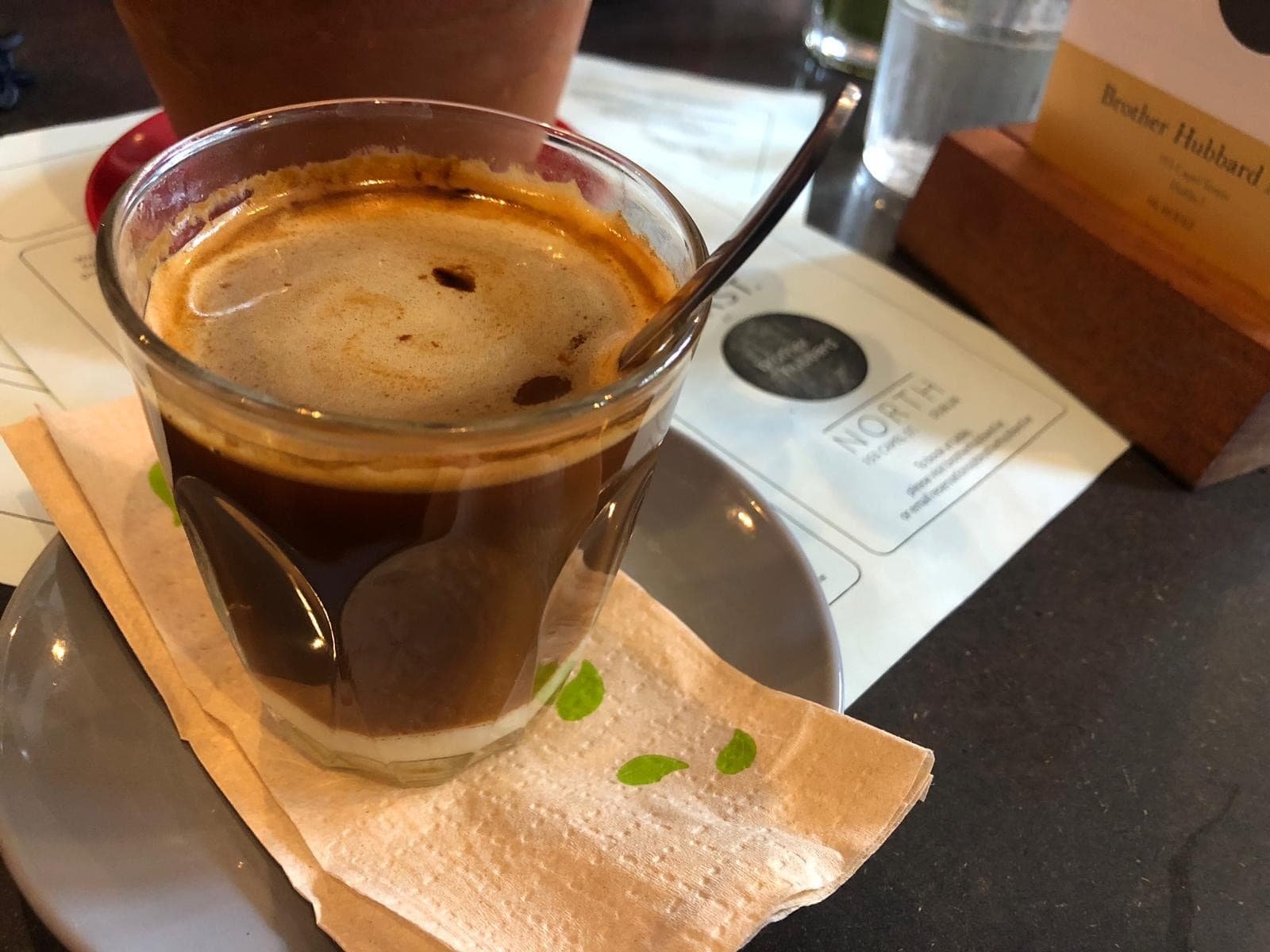 The breakfast special could be a three-course meal in itself. The all-day option consists of toasts, sandwiches, beans, pancakes, and also Turkish delights in the form of egg menemen and Moroccan special. We think you'd agree that it's a value-for-money "experience". The beverages don't fail to impress. Vietnamese coffee is a favourite amongst the staff themselves. What's more, the restaurant now has its own cookbook that allows you to enjoy the delicacies any hour of the day in the comforts of your own breakfast home-base.
2. The Pepperpot Café
Where: William Street, Dublin 2
Rate: 8/10
A quirky café nestled inside the Powerscourt Centre, Pepperpot serves a decent all-encompassing breakfast menu. Choose from the classic avocado on toast to granola with pear, sandwiches, porridge with different toppings, and fancy egg dishes (You have to try their bacon sandwich – a must!) When you consider that every nook and corner cafe, offers something similar these days, you might wonder what the difference is.
What truly sets this cafe apart is its breakfast of champions item. We're talking about the mouth-watering baked goodies on the menu. Yep, that's the cakes. Cakes for breakfast, yes! Who can resist a lovely scone jam with rich cream? Or perhaps double chocolate brownies, caramel squares, or berry scones? A foodie's heaven!
3. Fumbally
Where: Merchant's Quay, Dublin 8
Rate: 8.5/10
Regaling as a mix-match bourgeois café, the vibe here is very much welcoming and reinforcing a spirit of optimism in its own way. Right next to the cafe is the Fumbally Stables, where the team believes that expressions come to life- more like a space for workshops, classes and other performances. What started as a falafel corner with a passion for food, has become a serious food location.
The owners work with local suppliers to maintain authenticity and creativity, right from the all-day breakfast menu of avocados and beans to falafel, salads, and egg specialties: The Fumbally special eggs, green eggs and ham, and the House special, which changes every week. There's a range of sides and a collection of drinks, be it hot or cold. A treat for a lazy morning, perhaps?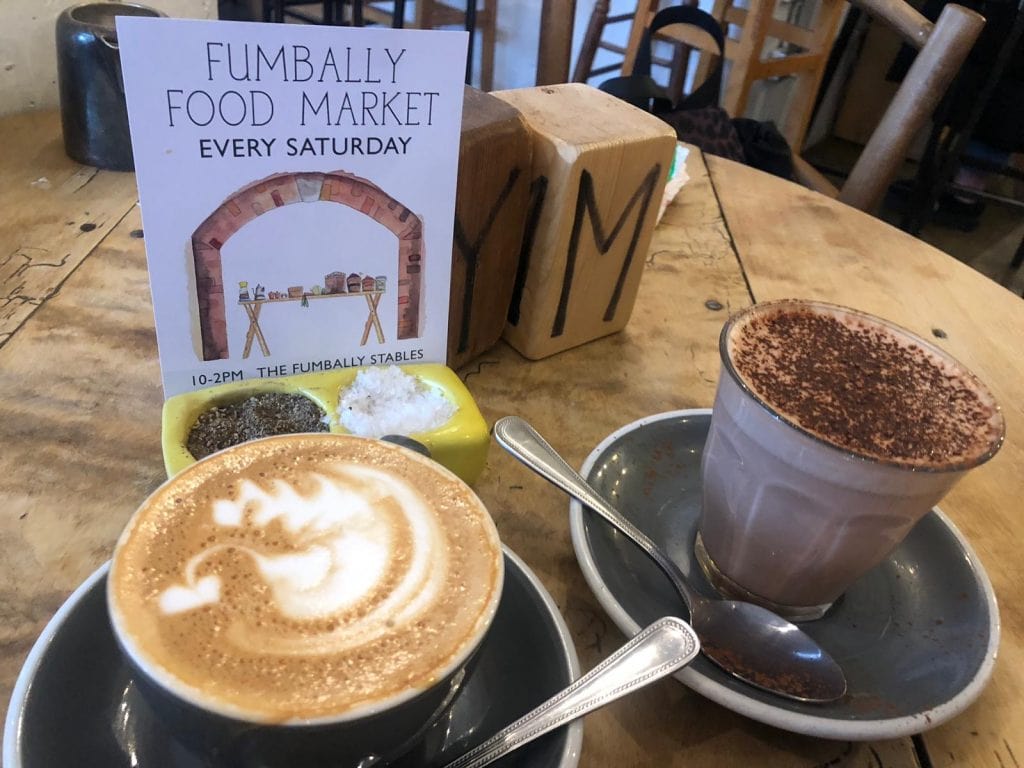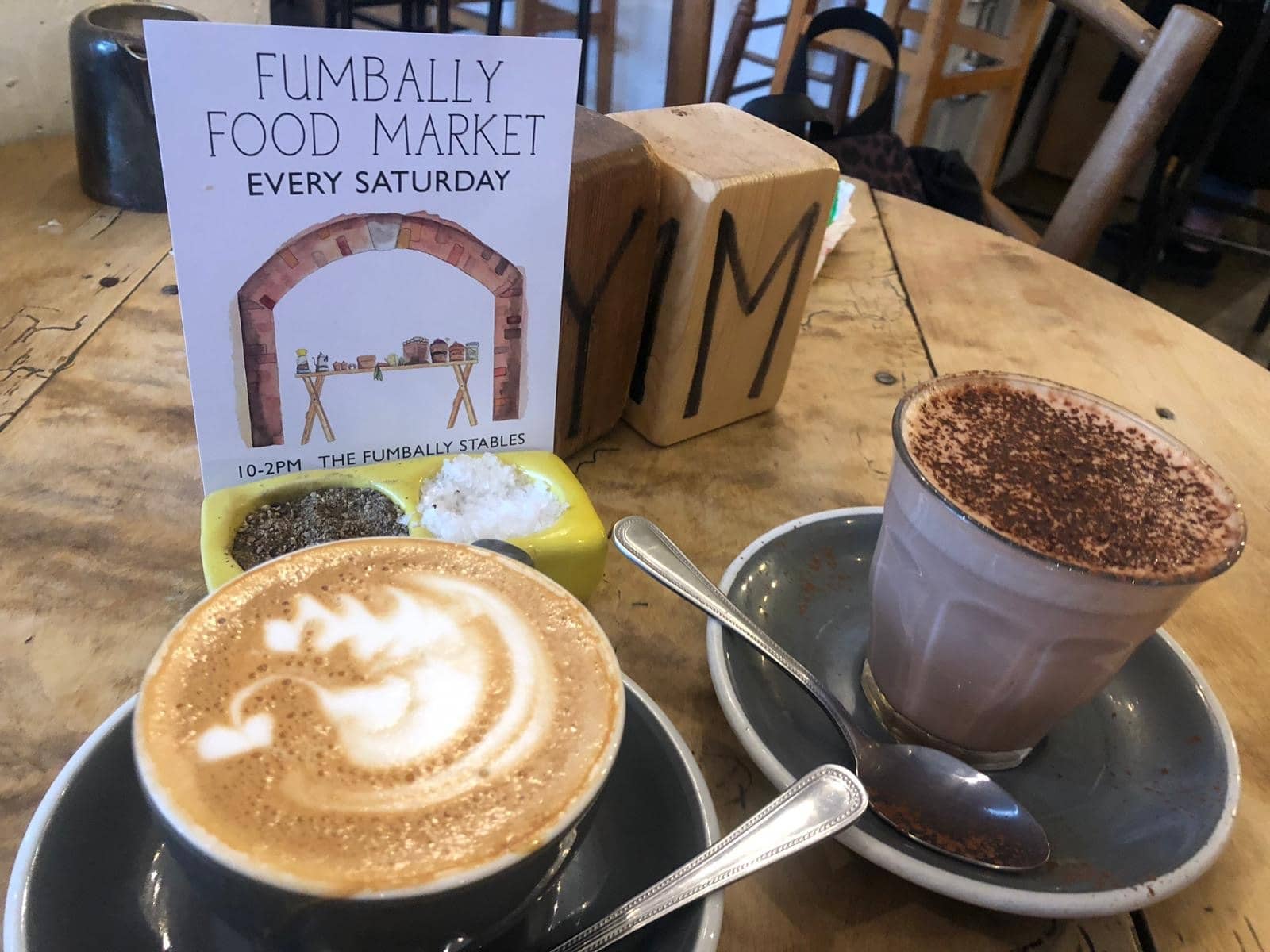 4. SoMa
Where: The Spire, Dublin 1 (Also at the Dublin airport & Liffey Valley SC)
Rate: 8/10
Drawing inspiration from the South of Market Area in San Francisco, SoMa restaurant is situated right in the heart of Dublin and is known for its delectable burgers, and of course, for the all-day breakfast options. From French delights, like croissants and "pain au breads", to health-conscious granola and mixed berry smoothie bowl, there's plenty of choices. But that's not where it ends. SoMa wants to keep you coming back.
The extravagant Soma breakfast or the Full House Breakfast, consisting of sausages, bacon, house potatoes, egg, beans, and a few more treats will do that. And don't forget that there's avocado on toast, poached eggs, and pancakes, with a Portobello mushroom recipe that they famously use for their toasts and burgers. The burgers are lip-smackingly delicious, and if you're in the mood for a heavy start to the day, indulge in the signature bun dishes. Check out the gourmet coffee and tea that have helped build a loyal band of customers.
5. Lovin Spoon
Where: Rotunda, Dublin 1
Rate: 8/10
People who love to eat are indeed the best people. Fresh and not grumpy. Foodies get the bug to explore, new options for breakfast while they work or for casual meets. Lovin Spoon, an adorable café in the city, is a great go-to place for people who love to eat. It's also great for a cup of coffee.
With wholesome breakfast platters ("The Big, The Regular, The Small") and a curated platter known as The Vegetarian, everyone's included and will no doubt want to come back for more. The à la carte menu serves classic porridge, omelet, poached or scrambled eggs, alongside pancakes and bacon with maple syrup (Must try: Pancakes with blueberry).
While you may opt for a DIY sandwich, do not forget to try out the special menu – full of life in its own way. The best of savouries with a signature Greek salad and potato.
6. ALMA
Where: South Circular Avenue, Portobello, Dublin 8
Rate: 9/10
It is said that good food makes a good mood. This cozy family-run place pulsates the spirit of an Argentinian-Irish amalgamation, offering a refreshing all-day breakfast experience that takes their guests on an unprecedented culinary adventure. While the name means 'soul' in Spanish, it also stands for the initials of the four daughters in the family which runs this thriving café. The cafe resonates with health and happiness.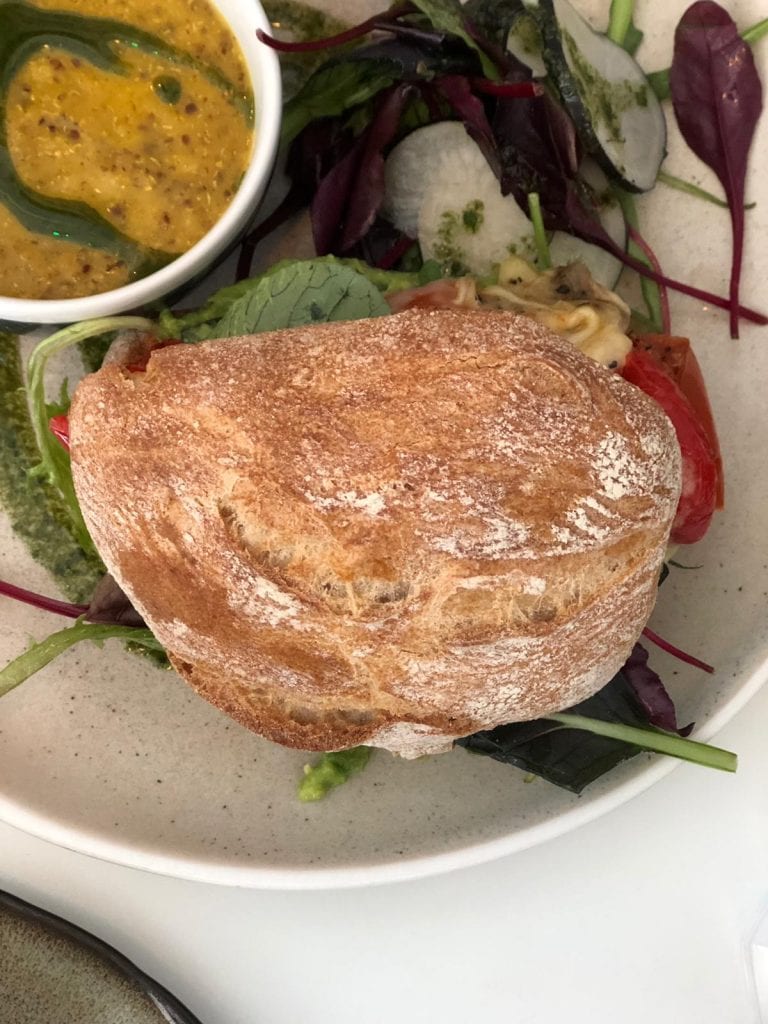 The menu boasts a curated breakfast menu of Tostadas, sambos with soup, vegan toast, poached eggs, granola pot, and Choripan Argent (an egg-based Argentinian style sausage on organic sourdough with a lot of assortments). Beverages such as speciality tea and coffee are your power-banks for the tiring day ahead.
An absolute overwhelming delicacy here is the Dulce de Leche pancake, topped with homemade caramel sauce. The family describes this one as their favourite.
7. Meet me in the morning
Where: Pleasants Street, St. Peter's, Dublin 2
Rate: 9/10
Drawing inspiration from Bob Dylan's music and forged with modern welcoming elements,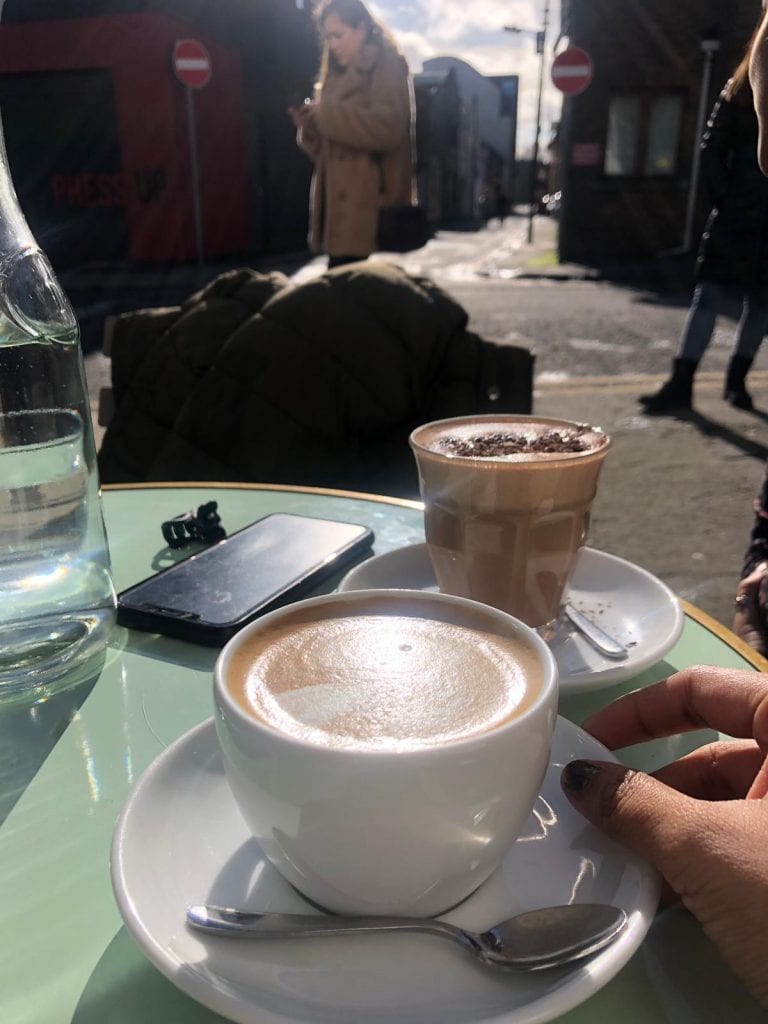 relish the evolution of the all-day breakfast menu in Meet Me In the Morning. One of the founders is a Barista Champion and the café next door, Reference Coffee, teems with a buzzing crowd of specialty coffee drinkers. With toasts, granola and bircher, eggs+greens, seasonal hash, "mushies" on toast, and potato cakes, there's something for all tastes.
These all-day treats (They maintain menus for brunch and weekdays) also include an absolute beauty: the light tempura-batter prawn tortilla. Check out for the wide range of freshly roasted coffee, and the Creme Pat Filled doughnuts. Did we mention the dulce de Leche brownies?
8. Bibi's
Where: Portobello, Dublin 8
Rating: 8.5/10
Tucked away in the corner of a nondescript Portobello street, Bibi's can be described as a sweet secret spot. It's very chic, in fact. The staff is genuinely welcoming, another feather in its cap. There's a rustic, much-loved artisan touch to the breakfast menu that consists of homemade tarts, pan-toasted sandwiches, granola, scones and soups. Enjoy the creamy eggy affair, as you browse the styles of poached, Turkish, French toast or Squash eggs.
The latter is a delicious blend of poached eggs with roasted squash, garlic yoghurt, chilli butter, and coriander with a freshly-baked sourdough – a must-try. Top off your meal with freshly pressed juices, outsourced from one of the café's partners(Beets by Ray or Grapefruit, Lemon & Orange)). The menu doesn't change much And that has gone down well with the locals who frequent the place for the simple joy of good and inexpensive food. Minimalist but splendid!
9. Noshington Cafe
Where: South Circular Road, Dublin 8
Rating: 8.5/10
A jewel in the food map of Dublin 8, this establishment is more than just your next-door coffee place. Noshington is a play on words, according to the owner Elizabeth O'Sullivan, who says that 'nosh' colloquially stands for food whereas the latter half of the word comes from the other half of the facing street: Washington.
Besides offering the choicest of coffees, including macchiato, Babyccino, matcha latte and teas, Noshington also does a delectable all-day breakfast menu that includes eggs, sandwiches, smashed avocados on sourdough, sausage blaa and salads. It's a perfect spot to spend your morning devouring the fare while reading a book.
10. Ann's bakery
Where: Mary Street/ Moore Street/ North Earl Street, Dublin 1
Rating: 8/10
Talk about all-day breakfast and you simply cannot skip Ann's bakery (one of Dublin's many bakeries). With a diverse menu that appeals to everyone from students to office-goers, this is your quintessential breakfast place in Dublin.
Choose from Mini Breakfast, Hearty Breakfast, Ann's Breakfast, Jumbo Breakfast or the All-day Breakfast. If you have a sweet tooth, you are in for a treat. The exquisite cakes, muffins, doughnuts and other indulgences are bound to please (breakfast is the most important meal, remember!).
Handcrafted takeaway coffees are reasonably priced as well.
Well, the only thing better than talking about food is eating it. Why don't you try these out yourself by ordering online? Better still, make one of these cafes the first place you choose once Dublin's eateries reopen for business?