Dublin is a pretty expensive city by anyone's standards, but foodies, food critics, and hungry readers will be happy to know that there is no shortage of cheap eats to find in and around the city. From authentic local Irish pubs and bars to a range of budget international restaurants and takeaways, Dublin has plenty of excellent, good-value cuisine.
Whether you are a local looking to treat yourself to a meal out or a tourist on a budget, there will always be fantastic options. Here is a list of the very best budget eateries to try in Dublin and the delicious food that they offer.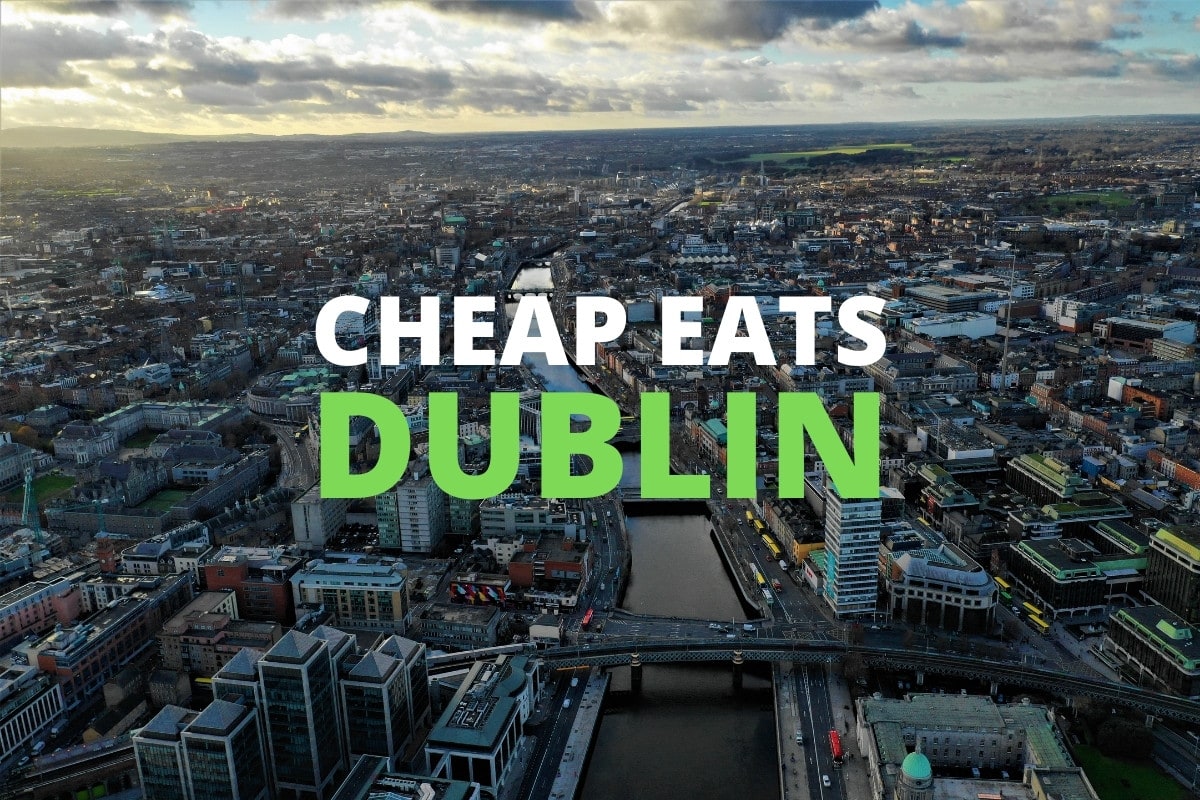 Falafel Restaurant
Falafel serves up amazing food at a very reasonable price! Located in the Temple Bar Neighbourhood, this excellent Middle Eastern eatery serves up tasty dishes (including their own falafel) from all over the region – from Turkish to Palestinian and beyond.
You can enjoy some delicious grilled meat (such as kebabs and shish), wraps, side salads, and much much more. Most of the dishes are under €10, a very fair price given the high-quality cuisine here! There are individual portions or family-sized portions to choose from, so if you are traveling in groups you can share food for even better value!
Pablo Picanté Burrito Bar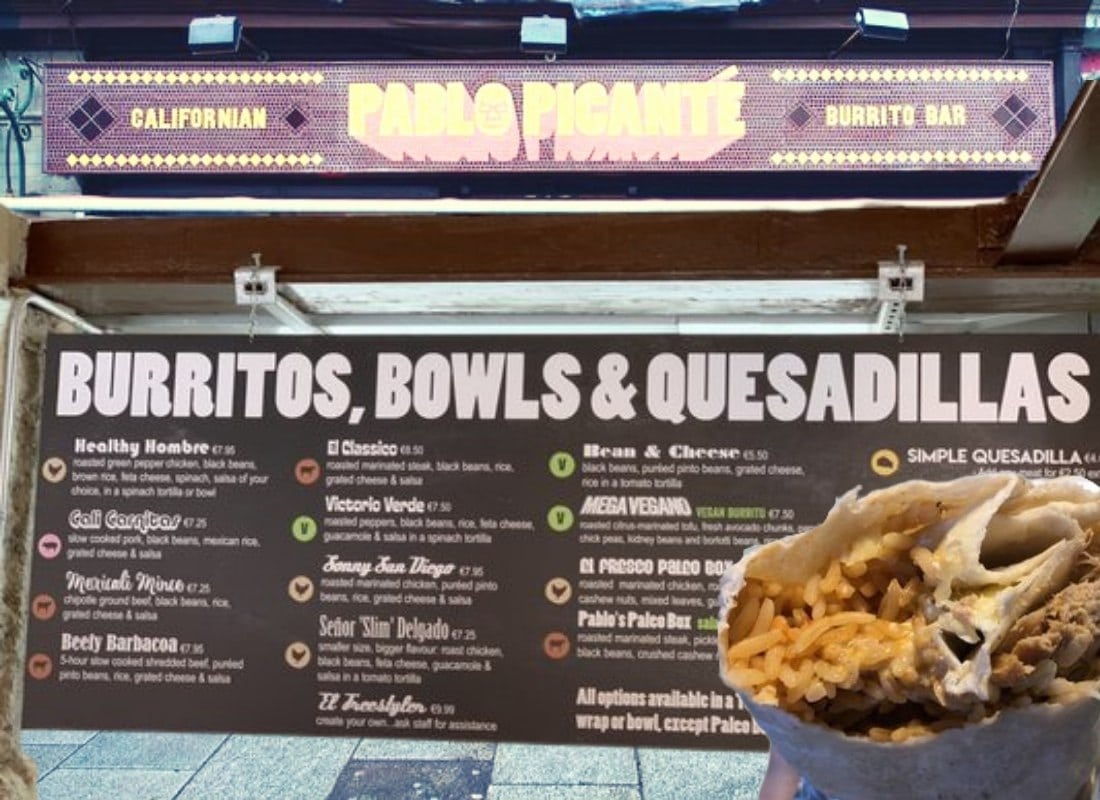 For those who love Mexican food, especially burritos, Pablo Picanté Burrito Bar should be top of your list. This is undoubtedly one of the best cheap eats in Dublin.
Centrally located in Clarendon Market in Central Dublin, close to shopping-central Grafton Street, Pablo Picanté is a super popular place to get world-class, authentic Mexican cuisine at prices that won't hurt your wallet. The most popular option is the Burrito, and you've got a wide range of variations on the theme. All of which you can buy for under €10 each.
Next door at Pablo's Tortas, other famous Mexican dishes are also available, like, tortas (funnily enough), which are Mexican sandwiches filled with delicious Irish beef and pork. Soft drinks and beers are budget-friendly too so whether you're looking for the lunch menu or the main evening meal, you won't be disappointed.
4 Clarendon Market, Dublin D02 AV84
Lovinspoon
Located on North Fredrick Street, close to O'Connell Street in Central Dublin, Lovinspoon is an outstanding local Irish café serving up many full Irish breakfast dishes at very budget-friendly prices (under €10 again).
Lovinspoon is incredibly popular with both locals and tourists looking for the "real deal", the proper signature big breakfast dish. The full Irish breakfast dish consists of delicious filling ingredients and foods like rashers (bacon for everyone else), sausages, black pudding (delicious), eggs, and beans. We love the excellently cooked and scrumptious meat here.
But there's plenty more on offer, and you'll love the prices. Try the eat sweet pancakes while you sip your coffee. Or opt for the more savory, cooked breakfast options that keep some of Dublin's hardest working people fueled for the day.
13 Frederick St N, Rotunda, Dublin 1, D01 W9X4
Sano Pizza
Serving up fresh Neapolitan Pizza starting from under €7, Sano Pizza is naturally one of Dublin's most popular and best pizza places. It is often packed with budget-conscious visitors to Dublin and locals looking for a good deal on food.
Sano Pizza is located in the heart of the Temple Bar area, one of the most expensive rental zones in Ireland, which makes its low prices even more attractive! A second Sano Pizzeria in the Ranelagh area of Dublin is also getting rave reiews, but the Temple Bar pizzeria is the best-known and most popular. And for good reason.
The Pizzas are made in the traditional Neapolitan style with a thin and crispy base. Pizza is available in a variety of styles, including vegetarian and vegan-friendly options.
1-2 Exchange Street Upper, Temple Bar, Dublin 8
Kimchi Hophouse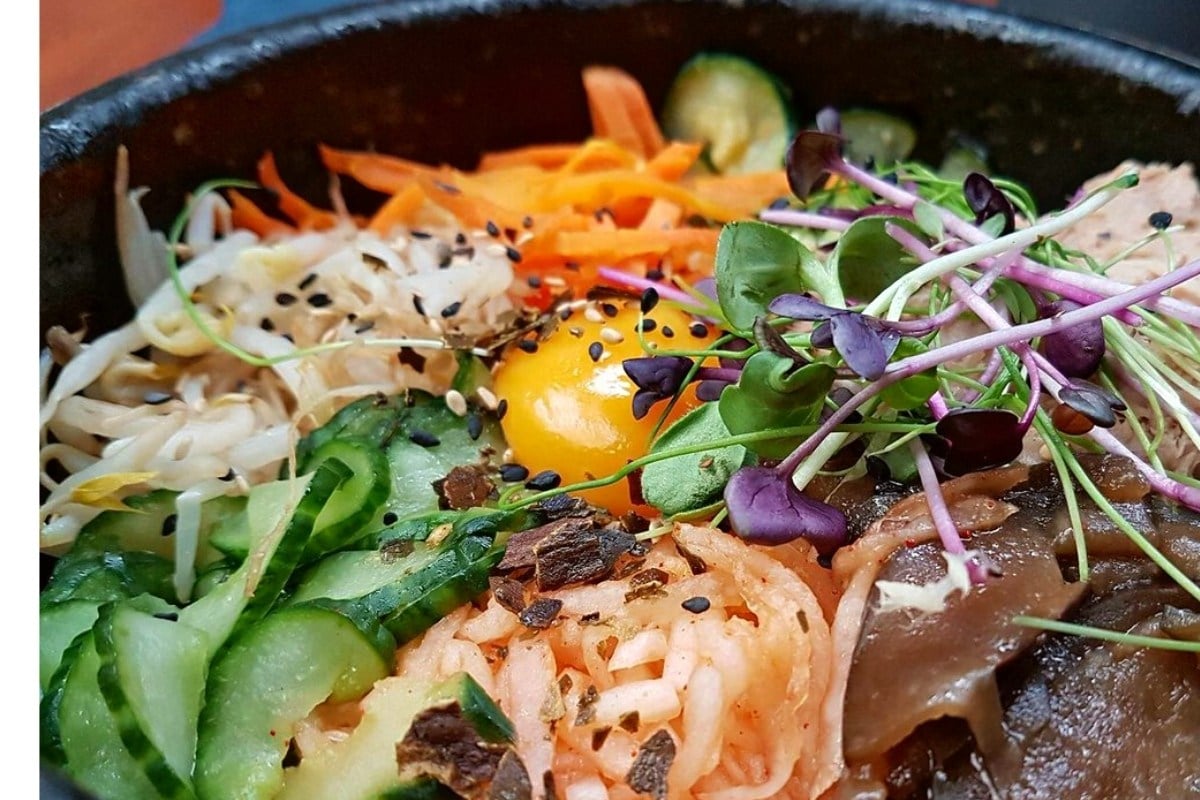 Another awesome Dublin international restaurant that is a must-try is Kimchi Hophouse. Some restaurants are known for their amazing dishes, and some are known for their incredible value. The Kimchi Hophouse manages to tick both boxes.
Located on Parnell Street, at the north end of O'Connell Street, this Korean restaurant is officially the oldest and most traditional Korean restaurant in Dublin. It is open for dine-in and takeaways.
Kimchi Hophouse serves up signature dishes from Korea at an affordable price. Shared dishes are available for groups, or you can simply order a dish for yourself. These dishes are most often under 15 euros, which is excellent value considering the quality of service and cuisine.
Mandu Dumplings, which come in at under €7, are particularly popular.
160-161 Parnell St, Rotunda, Dublin, D01 Y4A7
The Pieman Cafe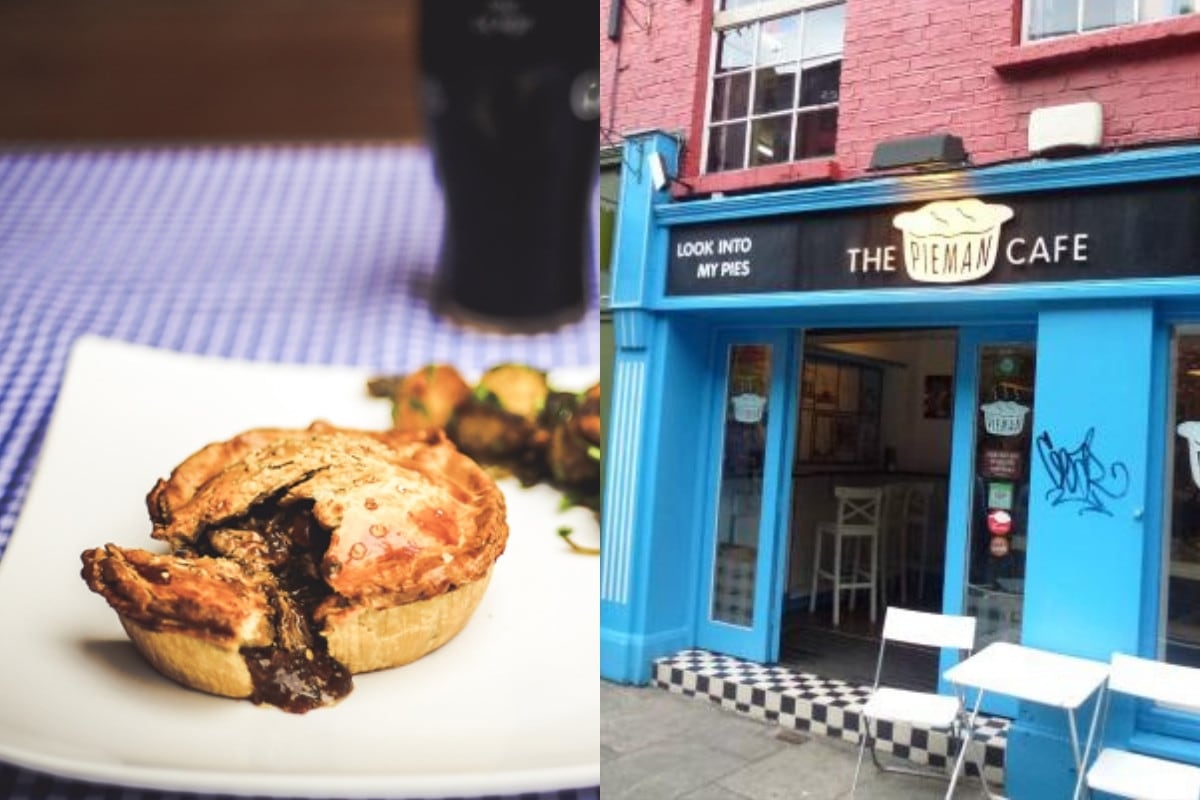 For the best of Dublin's delicious pies at a great price, head to the Pieman Cafe. The perfect place to go for cheap eats in Temple Bar, Pieman Café is open daily and serves up a wide variety of mouth-watering turnover pastries. A few examples are Chicken and Mushroom Pie, Chilli Beef and Chorizo Pie, and Feta and Sweet Potato Pie. These pies are a favorite among tourists and locals alike.
There's no question this café's value is among the best in Dublin. Pie with a side dish and a drink costs less than €10. Amazing value. Prepare to fuel up!
2, 14 Crown Alley, Temple Bar, Dublin 2, D02 RX36
Gallagher's Boxty House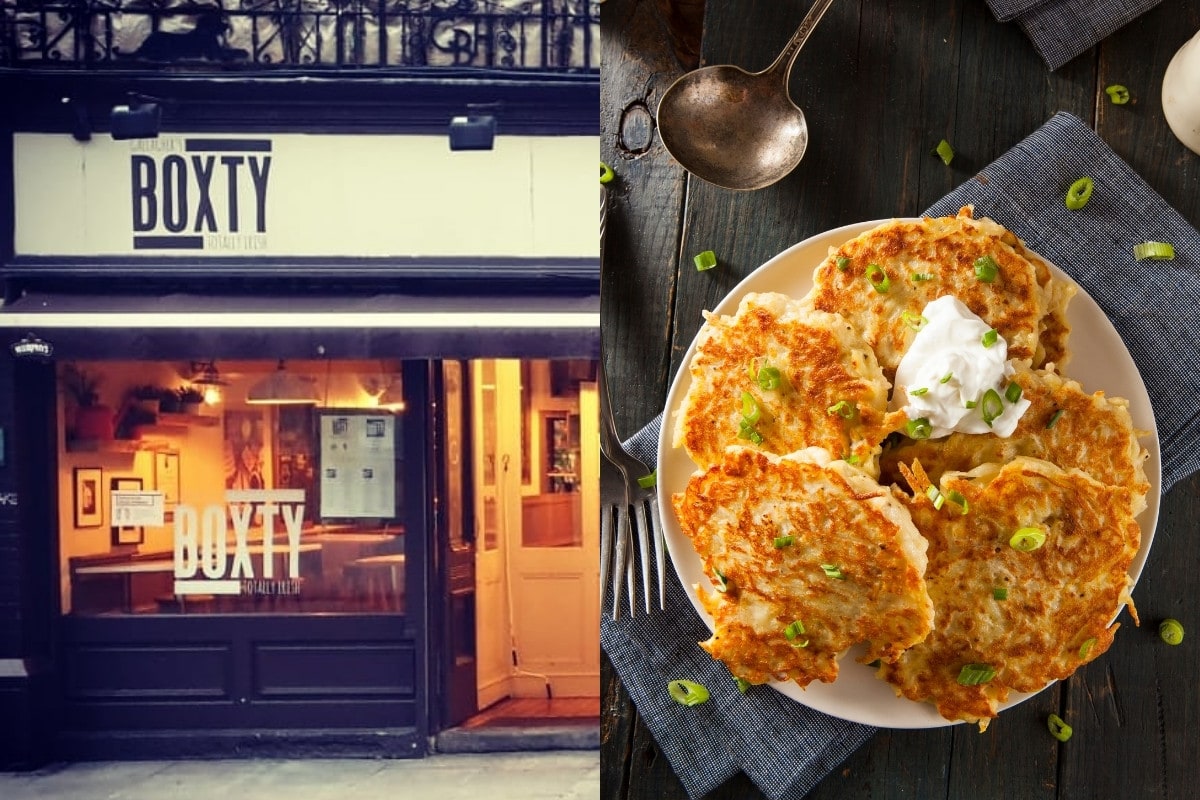 Another Temple Bar stalwart is the rather brilliant Boxty House restaurant. As the name would suggest, the traditional Irish dish called Boxty is a major attraction here. But for those that don't fancy fried potato pancakes wrapped around meat or vegetables, there are plenty of other Irish-themed dishes on the menu.
This is a good place to get main courses for around €20 or cheaper. The menu also features soups, fish and chips, and Irish seafood, all at affordable prices. Open every day, the restaurant has a welcoming and friendly atmosphere, as well as a lovely wood interior. We like.
20-21, Temple Bar, Dublin 2, D02 ET66
P Mac's
This one's a bar, but it also does food. The trendy word is "gastropub". Look for this place if you find yourself wandering around Dublin near St Stephen's Green at lunchtime. P Mac's serves an eclectic mix of dishes like buttermilk chicken and avocado, chicken wings with pomegranate sauce, tortillas, crispy cauliflower lentil dahl, cheese on sourdough, and fish finger tacos.
Most items come in under €10 so unless you're downing pints and piña coladas, lunch shouldn't set you back more than €20.
Located on Stephen Street Lower, P Mac's is open daily and is generally buzzing, so look for the small crowd outside and the gaudy neon signs.
30 Stephen Street Lower, Dublin, D02 XY61
Bunsen
Bunsen is a chain of burger bars that have been popular in and around Dublin for the past few years. The company recently expanded into exotic locations like Cork and Belfast. In Dublin, choose from any one of the hippest locations in the city: Wexford Street, Ranelagh, Dame Street, and, erm, Temple Bar.
The quality to price ratio is strong in this one. Spend €8-€10 and you'll get an unpretentious, but satisfying burger like they used to make in the old days. And the menu lists items you just don't see anymore:
Hamburger
Cheesburger
Milshake
No aioli-infused, fermented, and pulled buffalo meat with port relish here. Plain talking, straight-up burgers. Like it says on the menu.
Cheap (but good) sides and drinks are also available. And they do collection and delivery too.
36 Wexford St, Portobello, Dublin 2, D02 DY20 (Bunsen has multiple locations but try the Wexford Street branch first)
The Mongolian Barbeque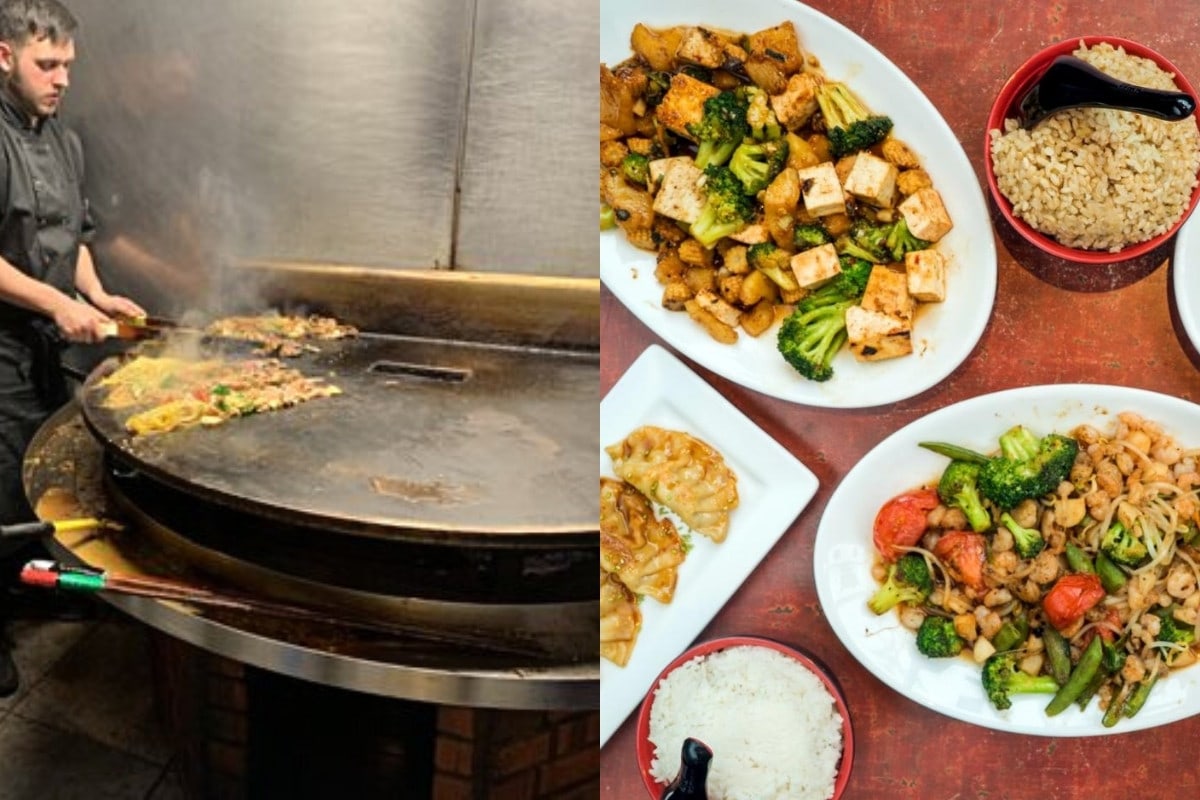 A Dublin icon. Mongolian Barbeque (weird spelling) is widely known to be one of Dublin's best cheap eats. It's in Temple Bar, like many others, and while this part of town might not be as popular with locals as it is with tourists, The Mongolian Barbeque has been around since before Temple Bar was a thing
The Mongolian-inspired cuisine is delicious and the buffet is a superb way to end up in a food coma for a few euros.
This restaurant serves lunch and dinner. Choose from a variety of fresh seafood, meats, vegetables, and more. All-you-can-eat lunch is just €14.50, and a single lunch bowl is only €8.50. The prices for dinner are also very reasonable, and drinks and desserts are cheap. The buffet here is amazing and very filling and has become one of the things to do in Dublin.
7 Anglesea St, Temple Bar, Dublin, D02 K376
Pho Viet
The inner-city area of Northside Dublin that includes Parnell street and Capel street is ground zero for authentic Asian restaurants in Dublin. Pho Viet Vietnamese restaurant is located on Parnell Street and offers tasty traditional Vietnamese cuisine at world-beating prices (especially for Dublin).
Pho Viet serves up famously healthy and nutritious Vietnamese food: vegetarian or pork spring rolls, Goi Tom Thit, Banh Cuon (delicious), Pho Bo – Beef Noodle Soup, a wide range of salads, seafood, and well, a lot more. The menu is incredibly varied and importantly for this list, cheap. Meals start from under €10. And if you haven't already tried it, check the special Vietnamese iced coffee.
162 Parnell St, Rotunda, Dublin 1, Ireland
Dicey's Garden
Dicey's Garden is a garden bar/ restaurant attached to the fancy Russell Court Hotel on Harcourt Street, Dublin. You might imagine that dining here would be ridiculously expensive, but it is actually surprisingly cheap! And so is the beer. And that probably explains why it's a magnet for students from all over the world. Unless you want to eat your food with thousands of boozy students, avoid student night. Or maybe that's your thing. In that case, enjoy!
A weekday lunch at Dicey's Garden Carvery is just €7 (€5 for students) and it is also just €7 for the bar food menu dinner. Or you can even choose an individual item from the late Barbeque for just €2. Incredible value considering the location and excellent quality of food!
Can't say I'm a massive fan of Dicey's Garden Club (official name), it is certainly cheap for food, so it deserves a place on the list.
21-25 Harcourt St, Saint Kevin's, Dublin 2, D02 YF24
Beanhive Coffee
After a night in Dicey's drinking with Brazilian exchange students, it's time for a hangover cure. For a filling classic Irish Breakfast, head to Beanhive Coffee on Dawson Street.
Treat yourself to a heart-stopping full Irish breakfast for €12.50! Sounds good. What do you get? Sausages, eggs, rashers/bacon, white pudding, portobello, tomato, hash browns, mushrooms, beans and a sprig of some green plant. And to sweeten the deal, you also get toast and a free drink. Vegetarian and vegan options are available as well, and there is always a nice vibe here with locals and tourists alike.
But if you're not a breakfast person, try a late-morning specialty coffee with a yummy pastry from Beanhive's bakery.
26 Dawson St, Dublin 2, D02 FY28
Dall'Italia Pasta Bar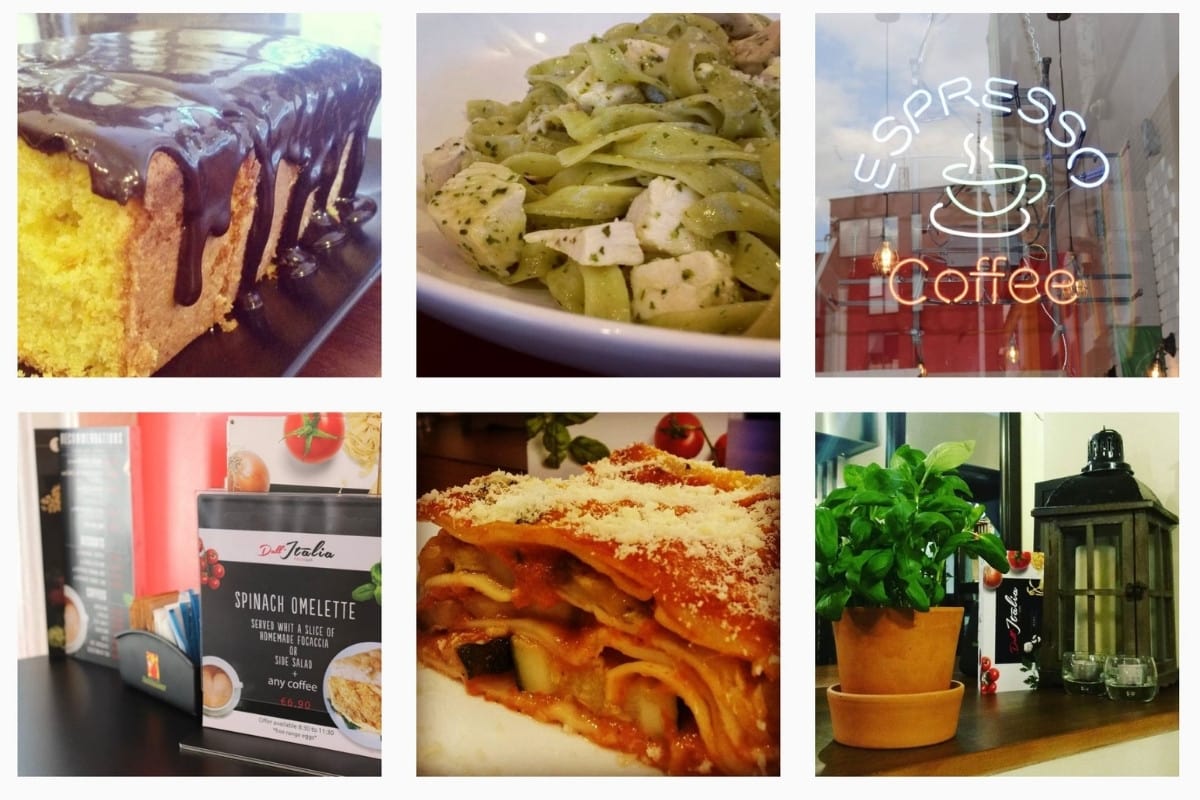 Located on Grantham Street, Dall'Italia Pasta Bar is a great alternative Italian eatery in Dublin that is significantly cheaper than many of the Italian restaurants in the city.
What makes this pasta bar so unique is that you can essentially create your own pasta dishes. You won't be cooking, but you can choose your pasta style, sauce and toppings to create the dish of your choice. There is an excellent range of pasta, sauces and topping that you can combine for under €10.
A cozy place with a big heart and a small price tag.
8, Camden Market, 1 Grantham St, Saint Kevin's, Dublin, D08 A49Y
Offbeat Donut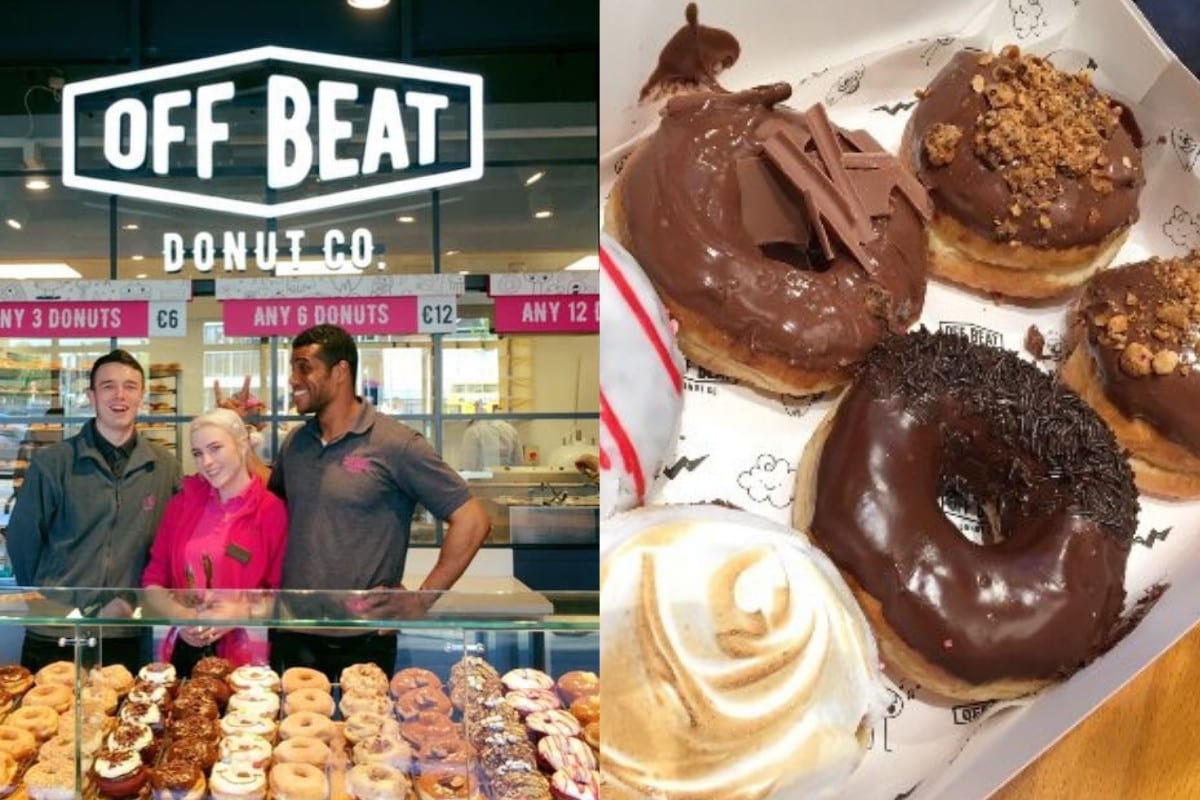 Offbeat Donut is a highly-rated chain in Dublin that offers some of the most mouthwatering doughnuts you can imagine. The prices are unbeatable too.
Offbeat Donut offers families and groups the option to order multiple doughnuts at a special price, making it ideal for sharing. For example, you can buy a dozen for just €24, 3 for €8, or 6 for €15. Fantastic value considering how tasty and well-made these doughnuts are. Often rated as the best crispy donuts in the city, the company's mantra is "Creating "circles of obsession" and making moments of Magic". Ahh, sweetness-approved.
Check out the cool website and order online if you can't make the trip
5 Westmoreland St, Temple Bar, Dublin 2, D02 WC80 – Multiple locations around the city.