Only recently has Dublin become a hotspot for international immigration. Ireland has a long-standing history of migration, with most people leaving for England, Australia and America. But these days, there's net immigration. Dublin is popular with expats for various reasons. And one of the main questions asked by new arrivals is "what are the best neighbourhoods to live in?". So we've put together this guide for anyone moving or pondering a relocation. This article gives a guide to Dublin's best neighbourhoods for expats, from leafy suburbs to trendy city spots.
The Celtic Tiger years saw people returning from long stints abroad, students coming to study or learn English, and people from around the world flocking to Ireland's booming tech sector. Naturally, all these people needed somewhere to live, and it's often a minefield to know where to go and why.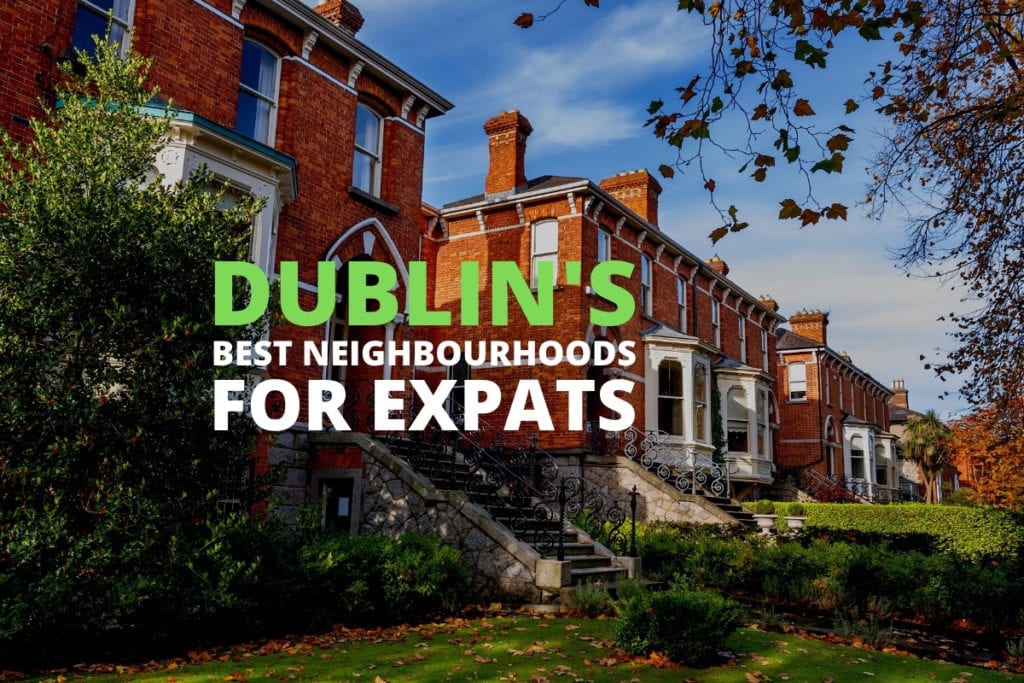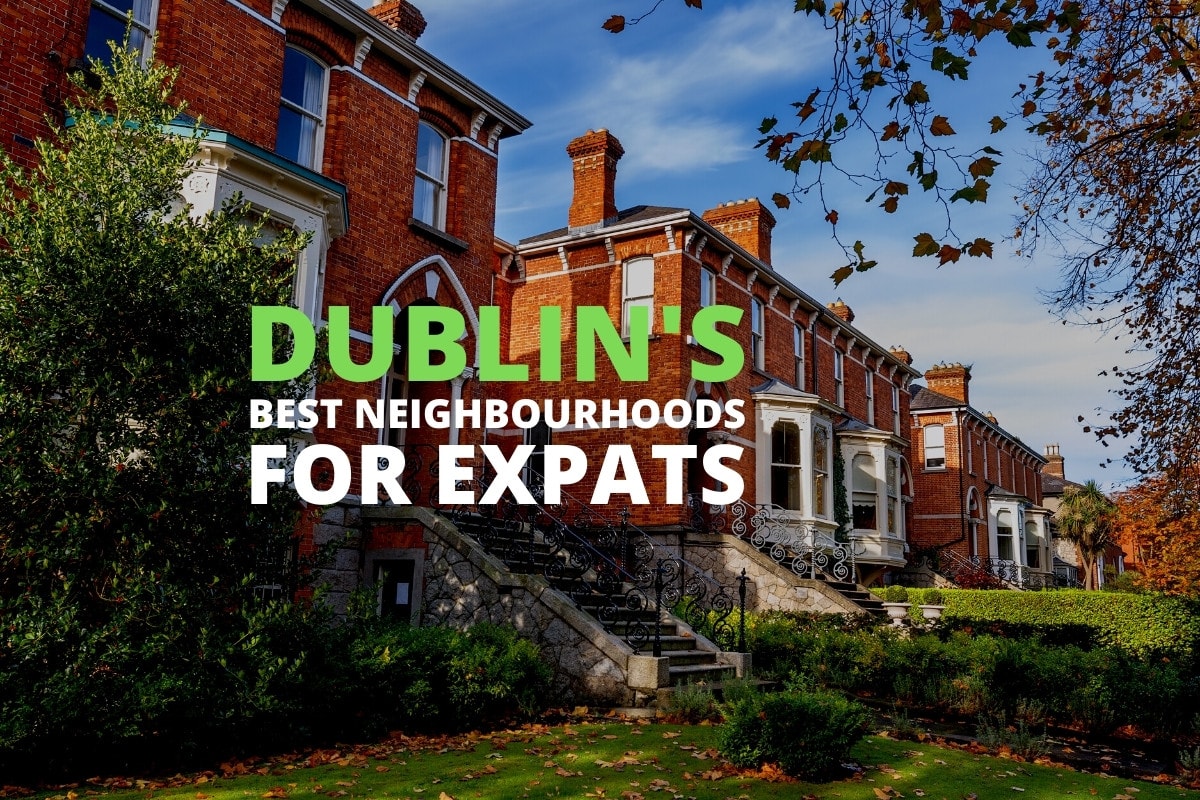 The Liberties
The Liberties, as the name implies, lies just beyond the historic borders of Dublin City's walls. The area is close to Dame Street, but most roads are used by pedestrians rather than cars. The Liberties is considered one of Dublin's most "up and coming" neighbourhoods. This traditionally working-class area is famous for its urban horse culture, with concentrations of stables in the area. It's common to see children riding horses bareback, or with trailers around the Liberties giving it a distinct feel not just for Dublin, but for any European capital.
The Liberties has excellent amenities and places to visit, as it is right next to the National College of Art and Design, St James' Hospital, and all of the shops, cafes, bars, laundrettes, and other establishments that line Meath St and Francis St. The old and the new seems to be coexisting peacefully in the area. On Meath Street, you can get some of Dublin's best pastries and coffee from Legit Coffee Co, or a traditional Italian-Irish chipper in Fusco's. Francis Street has modern bars, as well as old-school antique dealers.
The local park for Liberties residents is none other than the stunning St Patricks Cathedral, and there are public football pitches and basketball courts available. Even better, the Liberties is right on the doorstep of Vicar St Theatre for music and comedy lovers.
Dun Laoghaire
On the seaside suburbs of Dublin, this is one of the most prestigious areas in all of Ireland. "Posh" Dun Laoghaire has a long seafront where Dubliners spend their sunny summer days swimming at nearby Seapoint and Sandycove Beaches, walking along the coastal "yellow brick road" for the famous Teddy's ice cream, and enjoying the area's many restaurants and pubs.
Dun Laoghaire offers everything an expat and local might need: excellent schools (public and private), shopping centres, phone shops, banks, you name it. There are many public parks with sea views and playgrounds. Dublin City is only a 15-minute train journey along a beautiful coastal line. The Sunday food market in The Peoples Park is a popular weekend event, with an ever-expanding range and quality of food.
The area is multi-generational, with plenty of children skating and rollerblading on the seafront, and plenty of indoor spaces, including swimming pools, gyms, cinemas, and other social centers.
If you can afford it, the quality of life offered in Dun Laoghaire is some of the best Dublin has to offer.
Howth
Howth is the Dun Laoghaire of the Northside. Many would argue that Howth has a lot more going on though, with a more bustling commercial fishing scene providing a range of restaurants around the seaside village with fresh seafood daily.
Howth is well connected, and most journeys by into the city centre will take no longer than 30 minutes by car, bicycle, or train. A taxi trip costs roughly €20 but is only necessary if you're out after midnight.
Howth is one of the best places for people looking for a quieter small-town life, but with all the commuter benefits of being close to the capital. It's an incredibly safe area with a laidback feel. Its coastal and hillside topography makes it a great place for people who want to find active friends for walking, kayaking, fishing, and swimming. Ireland's sea swimming culture has exploded since COVID left people seeking more thrills during restrictions and it's a great way to integrate into the local community.
Howth hosts an annual Dublin Bay Prawn Festival that is a must-visit no matter where you live in Dublin.
Stoneybatter
This traditionally working-class area at the tail end of Dublin city is undergoing massive social changes in recent years since becoming Dublin's most prominent hipster area. It's a popular area with Dublins artists.
Micro gardens in the area have led to a popular street life culture in which people socialize and host events on public paths and roads. The streets really come alive during summer here.
Stonybatter's main street is home to a number of traditional, modern, and hybrid restaurants, bars, and pubs, and is a short walk from The Lighthouse Cinema, one of Dublin's few independent cinemas for arthouse screenings and film festivals.
Rent prices in Stonybatter are rising, but it is still considered an affordable area due to the increasing number of young people in their 20s and 30s moving into the area. With its walking and cycling proximity to the city centre, and its beautiful back streets, the area has a vibrant social scene and is a great place to live. There is a large yoga studio just off the main street, and Phoenix Park – one of Europe's largest city parks – is just a few minutes away.
The main street shuts down for a few days in summer to accommodate the Stoneybatter Festival which is an incredibly popular event for locals and Dubliners alike.
Rathmines
While technically a suburb of Dublin, it really feels like an extension of the city centre. Rathmines is a busy transport and commercial hub just over the Grand Canal.
There's a direct route from Rathmines all the way down to Dame Street. It's great if you're commuting by bicycle, bus, or on foot, and the LUAS isn't too far away to get to Dundrum or other locations further afield. Even so, it would be easy to stay in Rathmines all week without having to leave.
WEssentially a town within a city, Rathmines is home to the Swan Shopping Centre, the Stella Cinema, supermarkets, hardware stores, bicycle repair shops, cafes, and restaurants. With Tesco, Lidl, and Dunnes Stores in the central area, there is more than enough choice for any taste. Belgrave Square is smaller than many of the other more impressive parks around Dublin, but it is still a charming amenity located just minutes from the main street.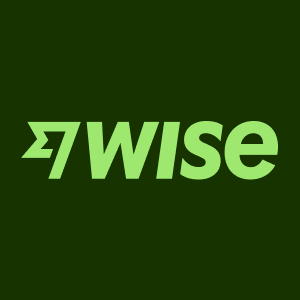 Portobello
With a name this charmingly Italian, you know there are some bougie delights in this area. The "beautiful harbour" that gives this area its name sits on a busy bridge leading to Rathmines and is an incredibly popular spot for locals and Dubliners to enjoy the summer weather with a few drinks.
It's one of the older areas Dublin, and was once referred to as "Little Jerusalem" because of the influx of Jewish refugees fleeing pogroms in Europe at the end of the 19th Century. Portobello has a great feel to it, with tightly packed narrow streets of red brick houses, to more open boulevards with Georgian architecture.
The area is close to Camden Street, where you can enjoy live music in Whelans, or eat out at the recently Michellin recommended Big Fan. Portobello offers all the benefits of being in the city, without too much bustle. There's also a range of yoga studios and other fitness and leisure opportunities in the area.
You should keep in mind (besides the price) that during the summer you might be kept up by revellers, and the local council has been reluctant to put out more bins, or public toilets. So you can imagine where the problem lies for locals there.
Phibsborough
Like Stoneybatter and The Liberties, Phibsborough is becoming one of Dublin's trendiest neighbourhoods thanks to its (relatively) affordable rent and housing.
It's one of the jewels of the city's Northside. Its position on a major thoroughfare artery is balanced out by having the beautifully serene Royal Canal running through it. Phibsborough is well connected by bus and the Green LUAS line, as well as being a speedy, yet intimidating cycle into the centre.
SomPhibsborough and the surrounding area are some places that have more of a dodgy reputation than the posher enclaves of Dublin, but the safety level is still quite high, as it is in Ireland as a whole.
This is a diverse area. It caters to a wide range of tastes, including a boxing gym, a famed football club (with legendary fans), as well as both simple and trendy cafes and ethnic eateries. Doyle's Corner pub is one of the few places in Dublin that people from Cork can sate their thirst for a pint of Murphy's stout. Phibsborough has it all!
There are many restored Georgian and Victorian red brick houses along Phibsborough streets, which makes for scenic, winding walks around the area.
Dalkey
Even though Bono, Ireland's most famous musician, is a local resident (when he is not dodging taxes), the locals in Dalkey don't really like him. What they do like? Living in a small seaside town with an abundance of restaurants and pubs. This small town manages to pack in at least 6 pubs, and god knows how many restaurants. Just expect to pay above-average prices for sometimes below-average food compared to the city.
The proliferation of restaurants and elite services means it's more difficult to get standard items in Dalkey. Don't expect to find hardware stores or garden centres, it's more of a boutique greeting card style consumer town, but it does have a small supermarket in the centre. Many people go to Lidl or Aldi in Sallynoggin, or Tesco in Ballybrack for bigger, cheap weekly shopping. And cheap eats are found further afield.
Dalkey is a haven for nature lovers, with outdoor activity options like kayaking to the nearby Dalkey Island, rock climbing in the quarry, and strolling on Killiney Hill, one of Dublin's best sunset spots, easily accessible. The Wicklow Mountains are a short 20-minute drive away making it a great location for suburban living and rural exploration.
The area has great local schools, both private and fee-paying. Loreto Abbey girls school is only a few minute's walk from the town, and the pupils are treated to sunrises over the Irish sea during classes. Loads of other schools are accessible by a short drive or cycle in surrounding areas like Dun Laoghaire and Cabinteely.
Dublin based food, travel, cultural and environmental writer; part-time biang biang noodle aficionado, cross country cyclist and dumpster diver