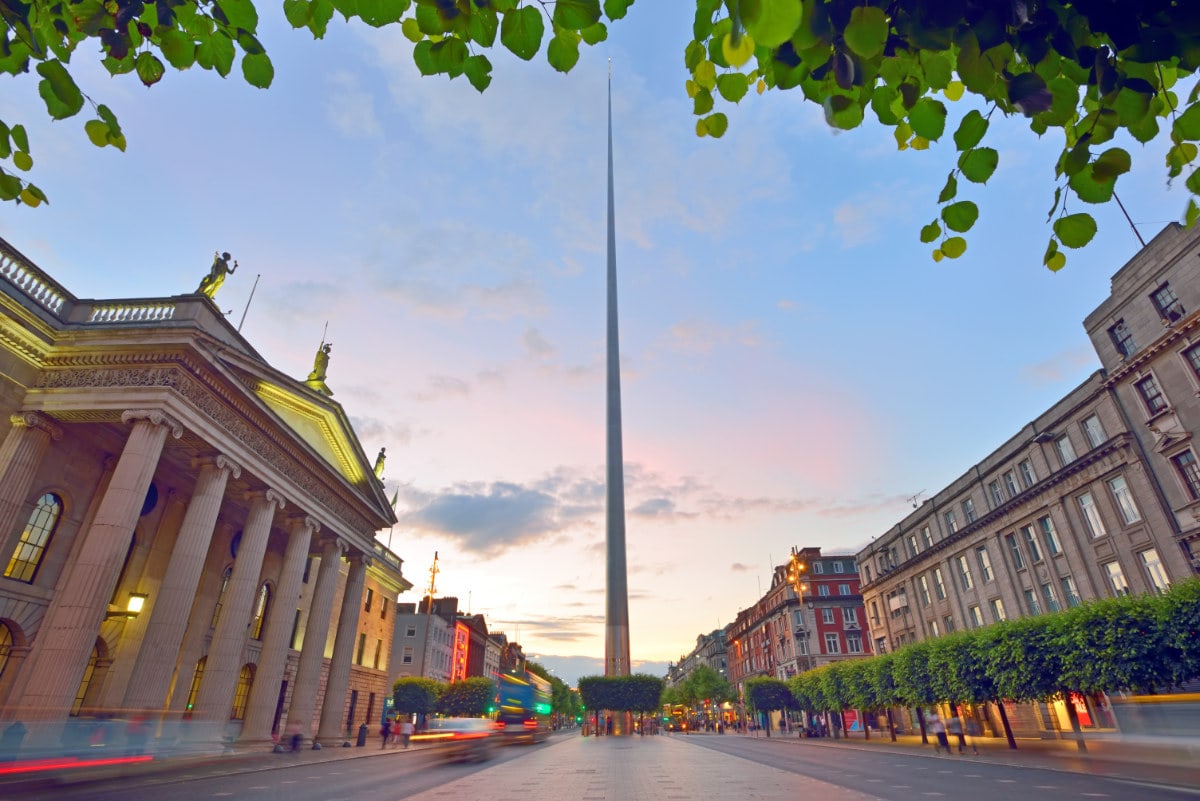 Dublin is a walkable city. It's flat, compact, and friendly. It's an old city, built around the designs of a medieval town where walking and travel by horse and cart were the only modes of travel.
In modern Dublin city, walking is not only the best method of moving around the city, it's one of the only practical ways. Taxis are expensive and walking can be faster than using public transport. There's no underground or metro system in Dublin so the fastest way from point A to point B in the city is often on foot.
Dublin's best things to do and most of the main sights and attractions of the city are closely centred around the city centre on either side of the River Liffey. Trinity College and Temple Bar are a few minutes walk from each other. The main shopping street of Grafton Street is pedestrianised and one end begins near a corner of Trinity College's grounds.
Kilmainham Gaol is a little further out (4km from O'Connell Bridge) but it's a flat and pleasant walk to do if the sun is shining.
If you're visiting the city for a few days, this is a good opportunity to stretch the legs once you've seen the sights of the inner city. It will take you no longer than 10 minutes to walk from O'Connell Street or Grafton Street to Dublin Castle, one of the city's main attractions. And the Guinness Storehouse, Europe's best tourist attraction, is a twenty-minute walk west from there.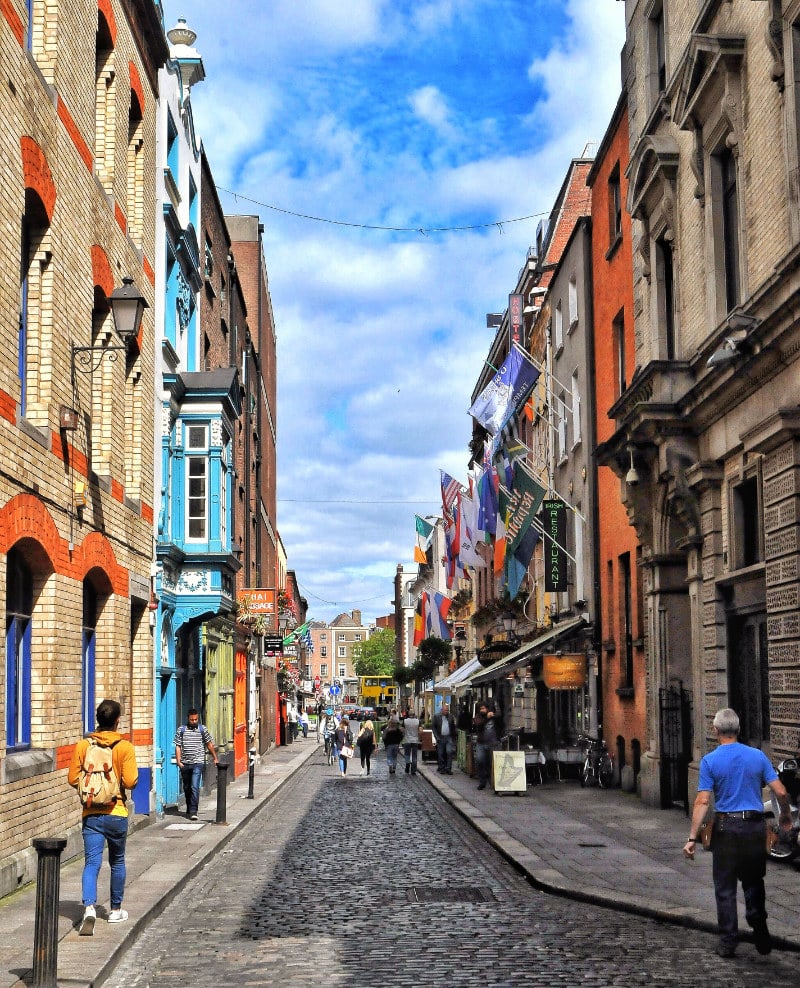 The city also boasts the world's largest urban park, the Phoenix Park, where driving is possible, but that misses the point. Getting out for a walk in these beautiful green grounds is essential. You can see deer, foxes, squirrels, presidents, and the curious primate called the Dubliner. Occasionally you'll find good-looking foreign types enjoying picnics and champagne on the occasional sunny day.
Fun Fact: Dubliners are some of the fastest-walking city dwellers, coming 5th in the world in a study on the world's fastest walkers (yes, people actually study this stuff – it makes great pub talk though).
Dublin's countless pubs and cafes also make long strolls much easier. If you get thirsty, need a shot of caffeine, or a bite to eat, there is literally a place to do all three of these wherever you go. You're never far from a pub in Dublin.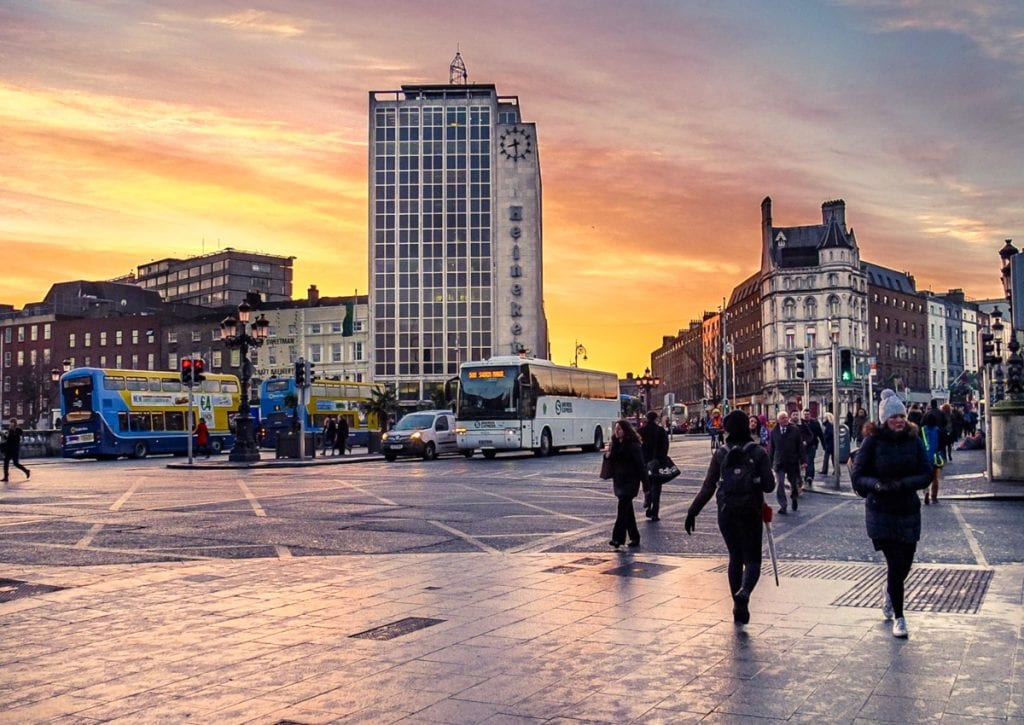 Is it safe to walk around Dublin?
Yes and no. Like any major city, Dublin has its safe zones and some dodgy areas. The North Inner City has its fair share of dodgy spots – this part of the city has the highest crime rate in the State. Walking around the city centre at night while waving your cellphone around and flaunting an expensive bag is not recommended.
Where is the best place to stay in Dublin for walkers?
If you have a big budget, hotels on the South Side of the Liffey, within a few hundred metres of Grafton street are a good bet. Hotels in the North of the city tend to be cheaper and a great budget part of the city. There are also Airbnb locations dotted around the most walkable parts of Dublin.