To help other travellers or locals safely store their bags, suitcases, or backpacks while exploring the city, I've put together a guide on where to store luggage in Dublin. Perhaps you've gone a little crazy at the shops and need to safely store some purchases while you enjoy a few pints in one of Dublin's many fine pubs. Perhaps your day bag for city exploration is weighing you down, and you simply don't need it. Here's a handy list of places to stash your bags while you explore the Guinness Storehouse, Grafton Street, Trinity College, or whatever you do in the city, unencumbered by baggage.
Many of these services are a far cry from the left luggage services in the past. Today, you can book through mobile apps and get insurance for your valuables at the same
I once had a 17-hour layover in Xiamen, China on my way to Vietnam. Despite my eagerness to explore the city, there was either no place to store my luggage or no way to find out where to do so. I cut my losses after 3 hours of wandering around with a 20kg backpack and spent the next 14 hours sitting on my bag.
If only that airport had Dublin's emerging luggage minding services. I could have had a great time exploring and trying new and weird foods. Not many people know about these luggage services, but that's about to change.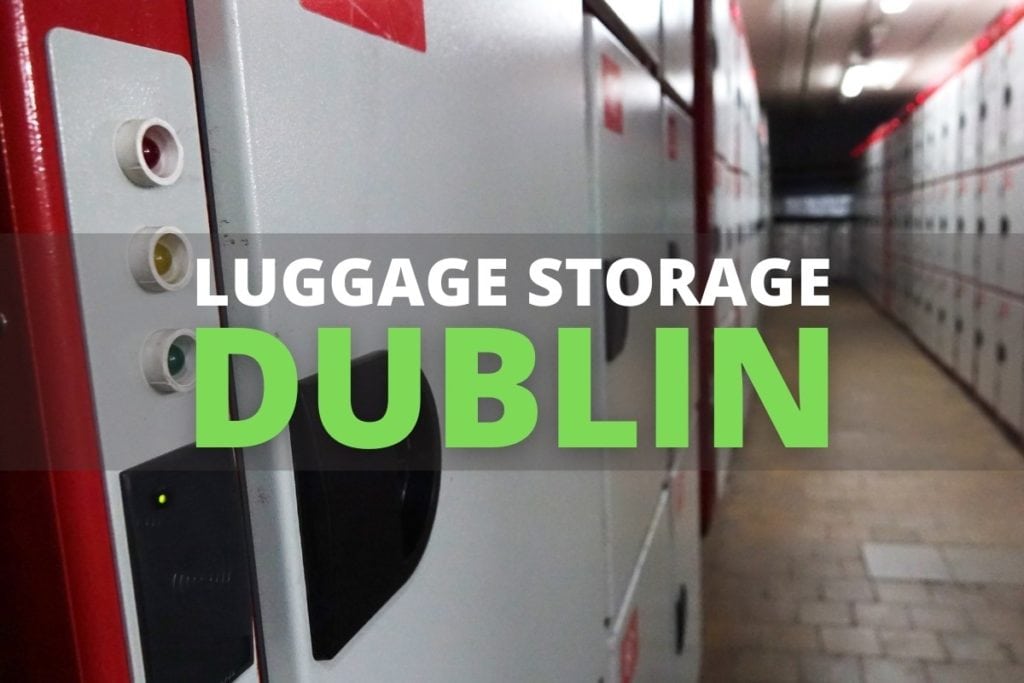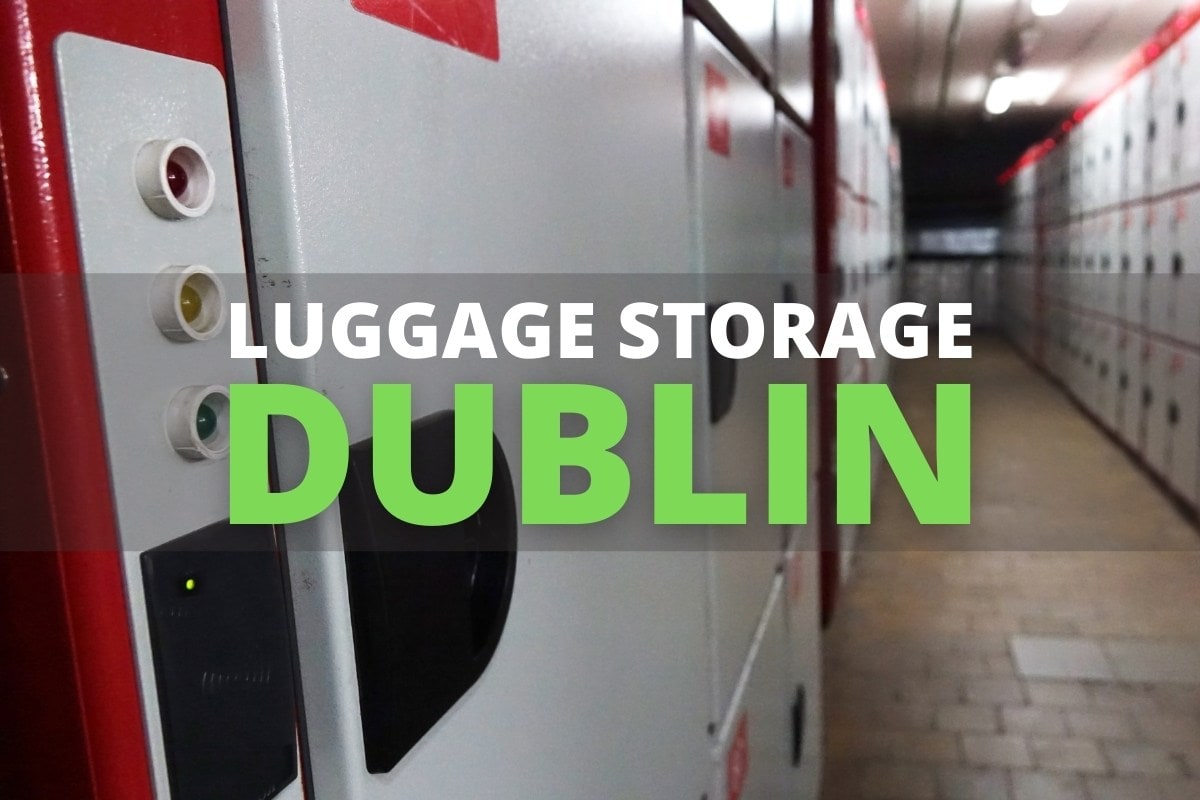 Is the name of this service overblown for such a simple concept? I guess it's a radical change in convenience and peace of mind, and there's always a market for that.
And guess what else is there always a market for? Bargains. Radical Storage only costs €5 for each piece of baggage for a day with no weight or size limits. That's a great price for secure luggage storage and peace of mind. The company stored over 2 million bags in 70 countries so far.
They also have some pretty reliable and reputable locations, like the luggage storage lockers in Connolly Railway Station and Busaras Bus Station. There are also some tourist hotspots or generally quirky places to store them like Dublin Castle or the Book of Kells. Just make sure to check the opening hours.
There is a €3000 guarantee on bags too. Stay safe!
Stasher works like a hybrid between Booking.com and a Deliveroo. The Stasher app links you with shops and hotels based on dates and times when you need something stored, as well as the location's opening hours, available spaces, and price.
For example, storing a bag for 24 hours in the Abbey Court Hostel is €8 and is open all the time, whereas the Lyndon House Guesthouse is €6 but only opens from 8 am to 10 pm.
Special requests can be emailed to Stasher. The company's main market is bag storage, but they also accommodate buggies and sports equipment storage. This is particularly good if you have an expensive bike. Each item is insured up to €1,000.
Price-wise, UseBounce ties as the winner with Radical Storage at €5 for storing a bag for 24 hours.
They also offer a hefty insurance policy covering up to $10,000. So it seems like their service is for everyone from students to Walter White. The company claims it has the highest security standards globally.
They have locations throughout Dublin, and their Dublin section has pretty useful advice related to bag storage in Dublin itself, so they're definitely dependable in customer service and quality control.
If you're arriving by train they have storage centres in Connolly, Heuston, and Pearse stations. However, searching 10 am to 10 am brought up only 6 locations, which isn't as expansive as other luggage storage options for Dublin. One advantage of their website is that it tells you how far your luggage is away from major Dublin attractions and other important landmarks, the airport, Dublin Castle, etc. Helpful for planning your trips around Dublin.
The Bounce App has been featured in The Boston Globe and Forbes
LuggageHero works the same way as Stasher – the user makes a booking online and then takes their bag to one of the stores.
It appears the majority of these shops are mobile phone repair shops, internet cafes, and even local grocery stores, which might seem risky to some people, but don't worry; bags are insured up to €2500.
LuggageHero offers flat rate prices, at €8 per day and €1 per hour for each bag. Needless to say, if you can stuff two bags into one, you're winning.
The company operates in over 1100 locations in 40 cities around the world, including all the standard tourist destinations you'd expect. They've got a lot of experience, racking up over 3 million bag storage hours and 320,000 users.
Dublin Airport's innovatively-named Left Luggage is a pricier service at €9 for up to 4 hours, and €22 for up to 48 hours. So it's not exactly competing based on price.

How does it do it? It's based in Terminal 1 in Dublin Airport Arrivals, making it handy for people on a short-term layover that want to take a city break. They offer other services like baggage shipping, bag wrapping, and courier delivery. It's a niche industry, and someone's always going to be there to fill it.
Eelway, like all others on this list, has a user-friendly website for online bookings (we're not reviewing arcane businesses without websites or mobile luggage storage apps).
One key differentiating factor or Unique Selling Point (USP) is 24/7 access. With luggage storage in more than 400 cities around the world, you can drop your luggage off and pick it up when it's convenient for you. And there's also a luggage shipping service. You can have your luggage sent to anywhere in the world and shipping is fast and affordable.
One downside of Eelway (other than the odd name) is that they don't have flat rates, and prices start at €10. The company has partnerships with prestigious institutions like Air France, Singapore Airlines, and France's SNCF.
Luggage is insured up to €1000
Final mention for this handy service that, as it says, sends your bag to wherever you want. If you find yourself burdened by a bag or two that weighs you down or cramps your style, send the bag back home and travel light. The cost is significantly less than using a courier or postal service and Send My Bag offers more comprehensive online tracking options.
Prices for sending bags to the UK and France start at €31 and €35 respectively. Somehow Australia is only €65 up to 5kg and €125 up to 15kg. The express service to the US is €129 for 15kg while the standard is only €11 cheaper at €118.
Another online booking service that taps into Dublin's network of hotels, shops, and oddly, restaurants.
Nanny Bag claims to be the world's largest luggage storage network. There are 500 locations, so that's a large network. There's a fixed cost of €6 per day and for each piece of luggage in secure storage.
They have locations all over Dublin's North and South inner city, with options as far North as Phibsborough and as far south as St Patricks Cathedral. In light of the fact that they accept restaurants as storage sites, you might want to inquire about luggage storage facilities, such as lockers or a secure room. A cloakroom for luggage storage isn't exactly what you'd want. All the same, bags are covered up to €1000 in case of breakage, loss, or robbery. The insurance provider is Axa.
Dublin based food, travel, cultural and environmental writer; part-time biang biang noodle aficionado, cross country cyclist and dumpster diver