Visiting the Irish capital city of Dublin? But you're short on time? Well, we've got you covered. While it's advisable to spend much longer in any destination; this article should help you navigate the best bits of Dublin in around 24 hours. You might even want to extend your stay if you like the activities on this itinerary.
Dublin is a great place for anyone looking for a bit of culture and history. It has an abundance of museums, galleries, and monuments that will keep you busy throughout your visit. The city also boasts some of the most beautiful parks and gardens in Europe.
No trip is complete without a hearty meal that you'll want to tell everyone about as soon as it arrives on your table. Whether that's fine dining or authentically crafted street food, it's important to savour such experiences. I've included our top picks for dining out in Dublin if you only have around three staple meals to eat here.
Now it's time to start planning your day in Dublin. There are lots to do but with an early start, there's no reason why you can see a few of the attractions I've cherrypicked out here.
Starting your day in Dublin
Dependent if you've stayed over the night prior, you may or may not have already been fed. If you've not had your breakfast, I recommend maximizing your day by having a big, yet relatively speedy serving, so that you won't be hungry again in a rush but also can re-invest that time in seeing the city.
A wander around Temple Bar food market or popping into Queen of Tarts on Cow Lane in the same area, should give you a decent nosh to fuel your day.
Check out this guide to Dublin's best breakfast spots so you can fuel your 24-hour adventure properly. This guide to Dublin's best value eateries might also come in handy if you're on a budget.
If you haven't secured a transport pass already at this point it's time to get a Leap Visitor card; which is amicably priced at €10.00 for 24 hours of use on Dublin Bus, Go-Ahead Ireland routes in Dublin, Luas, DART, and Commuter Rail services. Given this flexibility they'll be nowhere you can't reach within the city limits during your stay.
Kilmainham Gaol
One of the most well-known and visible cultural hotspots in Dublin is the famous Kilmainham Gaol; which is just outside the centre of the city. This historic prison served as the cell for many Irish criminals ranging from petty offenders to perpetrators of events that shaped the course of Irish history. A trip here is not just to see the impressive architecture of the bricks and mortar but serves as an interactive way to learn about Irish history.
The Office of Works has run the Gaol as a museum since 1986 and regularly curates special exhibitions to attract more visitors which include artwork that often depicts Irish historical events and culture. Be sure to check out the current attractions which are scheduled for when you're planning your trip.
Dublin is a walkable city. You could explore everything on this list without using public transport or a rental car. But you might want to mix and match transport options. Check this guide to travel in Dublin.
Croke Park
The Gaelic Games are uniquely Irish and seldom played or given media coverage outside the island of Ireland, giving it significant cultural status in the country.
To get a better understanding of the sport and what it means to the people of Ireland, visit Croke Park stadium on one of its stadium tours where you can absorb a sporting culture that is exclusive to Ireland. This includes access to the museum which showcases the best moments in Gaelic games history from both the football and hurling disciplines.
In addition to the sporting history, Croke Park also offers great views of the city from 44 metres up above. The staff at Croke Park now curate a Skyline tour (usually around dusk) which highlights the best points of these views combined with the history of the city and its landmarks.
The Little Museum of Dublin
Described as one of 'Europe's Most Charming Little Museums', the Little Museum of Dublin offers much more than the name would initially suggest. While in earnest its core focus is to celebrate local history and culture; the museum also showcases a plethora of other causes/programs including tours of the city and exhibitions that revere classical artworks from artists who hail from the city or who have called Dublin home during their creative careers.
Despite the museum only opening in 2011, the site has collected over 5,000 artifacts of Irish history which tell not only the story of the country, but of everyday people who have contributed some aspects to the overall character of Dublin.
Irish Whiskey Museum
If you're partial to whiskey, then no trip to Dublin is complete without visiting the Irish Whiskey Museum – which is conveniently close to Temple Bar if this puts you in the mood to continue drinking.
The museum offers a wealth of experiences including guided tours where you'll learn how this spirit became synonymous with Ireland and how in the space of 10 years the number of distilleries tripled! The tour also includes a tasting session where you can put the theory you just learned into practice and taste the finer qualities and differences in the best Irish whiskey.
If you fancy yourself as a connoisseur already; well you can even opt for the whiskey blending experience when you can get hands-on with this rich culture, and even take home your own bespoke blend. Of course, if you need inspiration you can sample four of their ready-mixed concoctions.
Locks Windsor Terrace
Down in the Portobello district (one of Dublin's most desired neighbourhoods), just by Emmet Bridge sits Locks Windsor Terrace, an exceptional restaurant with a seasonal menu that continually champions classic and modern Irish staple meals – which have been refined without pretense; as it retains that homely feeling despite serving high-end quality food.
The unadulterated steak servings have been praised while the oysters and extensive wine list undoubtedly please others – while you can comfortably watch the Liffey River roll on by in this quaint setting.
After your main there are interesting takes on dessert, with 'wild rice' pudding and parsnip tarts having been featured before; however, it's hard to look past the cheeseboard which exclusively promotes the best Irish cheese the isle has to offer.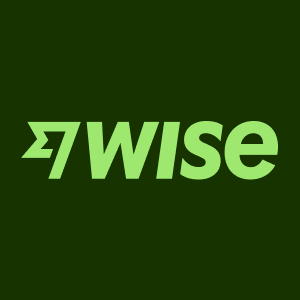 Chapter One
One of Ireland's most celebrated and bespoke dining experiences can be found in Parnell Square, where Chapter One relishes elegance and fine produce. Regularly featuring in the Michelin Guide; this restaurant is simply a must for foodies; with fare experimenting with Irish and European palettes.
The tasting menu has become famous for its wide array of exceptional wines and uncompromisingly delicious food like the succulent canapes which tend to lean on high-quality seafood including smoked eel and barbecued lobster.
If the food wasn't enough to attract you to the restaurant, then its Project Art initiative will most certainly entice budding culture vultures. Since its formation in 2011; the restaurant wanted the wall space to serve as a venue for young and emerging Irish artists.
This had led to several pieces radiating passion and evoking the link from art to food being displayed in the restaurant to observe alongside your food. Should you admire the work, you can even buy prints of some of the selected pieces.
Eatyard
If you want something to eat that's equally as delicious as the restaurants above but don't care for the fine dining experience or its lavish price tag – then you can do no wrong with the cultural and culinary smorgasbord that is Eatyard.
What started as an annual food festival has now become a revered street food hall and a staple of Dublin's rich food scene. It can be found just down the road from Royal Canal Way. Recognized by local and international food critics and awarding bodies in hospitality and food, this is a must-visit for anyone who appreciates casual dining.
While the restaurant opening times and menus are subject to change, succulent burgers, authentic Neapolitan pizza and a selection of Asian bao are frequently available. Of course, after you've eaten your fair share of street food, be sure to check out the shop which stocks a wide array of fine wines to enter the country and some exceptional cheeses from around Ireland and the world.
Be sure that you head down toward the end of the week, as these vendors are not open Monday, Tuesday, or Wednesday as a rule.
The Station Building Food Markets
There might not be a better global gathering of food, than the markets here every Tuesday and Thursday at this former railway station on Harcourt Street in the city centre. An international menu offers such delights as Lebanese kebabs, and German sausages as well as promoting the best local produce in both international and domestic dishes.
While stalls often operate until 4 pm; there's a tendency for a lot of the traders to sell out as much earlier than that! It's therefore advisable to get down early so you can avoid disappointment!
While you're noshing, be sure to take in the surroundings as this venue doubles up as a great place to soak up local history. Enjoy the architecture and learn about the infamous train crash in 1900 where a route from the south of Ireland failed to stop upon arrival in the capital.
The Black Market
If you want to close out your evening in one of Dublin's suave and sophisticated watering holes, then you should look no further than the Black Market located upstairs of the Market Bar.
The exposed brick and décor simply ooze class serving as a great companion to the cosmopolitan tapas and cocktail menu. Be sure to enquire and book ahead of your visit as availability can be competitive.
Should you not be able to get in at the exact time, you can always go to Market Bar which has a lot of the cultural elements; but is a little more lively with slightly less refined offerings as it concentrates on pure hedonism.
The Guinness Storehouse
If you're a beer fan or not the Guinness storehouse offers a vast array of activities as the brand is entrenched in Irish history and delicious stout. While the first few floors allow you to learn about the iconic drink and its humble beginnings as Arthur Guinness brought the brewery to the infamous St. James' Gate location, the upper floors are a lot more interactive
Get your ticket and a free pint here.
Upstairs, you can not only sample all the products from the brewery in the tasting experience bar but also take a lesson in the Guinness academy. Learn how to pour the perfect pint and then take in the exceptional 360° views of Dublin from the gravity bar.
If all this beer makes you hungry, be sure to check out the restaurants as they serve up Irish favourites, complimented with Guinness of course!
George's Street Arcade
If you're looking for a souvenir or simply want to window shop while on vacation, George's Street Arcade in the heart of the city offers a variety of bespoke shopping experiences for all types of clothing and unusual things.
As Ireland's first purpose-built shopping centre, George's Street Arcade has held the responsibility to cater to Dublin's marketplace demands since 1876. Therefore the building is steeped in local history just waiting to be absorbed with several stores celebrating the market's traditions and roots.
The arcade however more than kept up with the contemporary needs with stalls and vendors offering vinyl records, comic books, and some of the best vintage clothes outlets in Dublin. Furthermore, you can also obtain ethnic jewelry, a New York-style cup of coffee, and even a haircut.
More?
If you can fit all of that in, but still need some more places to visit, here are a few suggestions
Phoenix Park – a huge, enclosed park in the city that nature lovers, fitness fans, and folks with green fingers will love.
O'Connell Street – It's a street you'll pass through when visiting the city and while it's lost its former glory, there's a lot of history here, and there are plans to restore it.
Oscar Wilde Museum – Oscar Wilde was one of Ireland's greatest writers (and one of the greatest playwrights in the English language), and the museum dedicated to him is a must-see for Wildeans.
Grafton Street – If shopping is your thing, this is where you go (so they tell us)